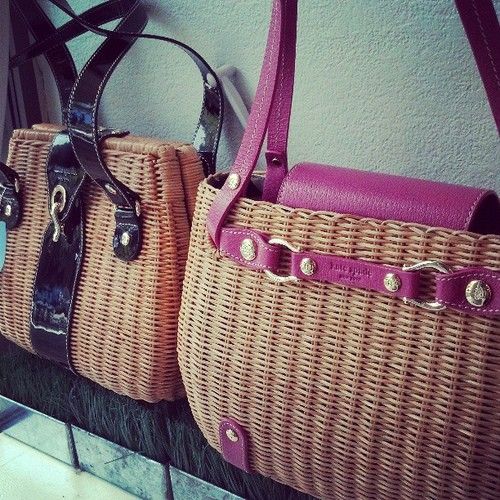 Wickerfurniture
If you lament the disappearance of true models from magazine covers and rue the day tween sensations began wearing couture, chances are you choose your apparel and accessories with care. If your closets are fit to burst in a shower of Prada and you know the new season is coming up fast, it may be time to consign those less-than-ideal goods.
Here's what you need to know about consignment — and why it might make you a smarter, more selective shopper.
Some Brands Are More Equal Than Others
Among the true high fashion brands, some brands are more equal than others when it comes to resale, even though the prices may be similar. Chanel, for example, always sells. Hermes always sells. So do Verdura and Cartier. With other brands, such as Prada and Louis Vuitton, there's so much on the resale market (some of it counterfeit) that it can drive down prices. Some designers, such as Jil Sander, offer the bargain shopper real opportunity.
Document Authenticity
Ideally, you saved the authenticity card when you purchased your Bottega Veneta hobo, along with the dust bag and original purchase receipt. These details increase the value of your items because they assure the buyer that the items are indeed authentic. Don't have the documentation? No problem: bring it to the nearest retail location and ask for an authentication letter. You can also try a professional authentication service.
Price the Market
Knowing what to expect when you consign your designer items is essential. In general, pieces for which a house is known — the Chanel 2.55 and the Hermes Birkin and Kelly are perfect examples — are worth far more than less iconic designs. That means the canvas tote from Bottega that's hanging in your closet won't be worth as much as the intrecciato BV hobo on your arm.
To find out what your designer goods are worth, check eBay and Portero. These sites offer a real-time look at the market for your products. Want to get rid of that YSL Tribute that's been languishing for years at the back of your closet? Great, but don't expect top dollar for it, even if it's in perfect condition.
Choose a Business — or Go it Alone
Choose a consignment shop that will split the proceeds of the sale with you. Well-known shops such as Roundabout and What Goes Around Comes Around only accept top designers in excellent, new or like-new condition.
Work out a price, get it in writing and prepare to wait, because you won't get paid until the item sells. For less-costly labels, online purveyors such as The RealReal offer a "Contemporary" category that resells brands such as Tory Burch; Google "luxury consignment" and see what comes up.
Finally, you can keep all the proceeds for yourself or your favorite charity if you go it alone. Take clear, well-lit photos, save them on your cloud desktop and write an accurate description, being sure to note dimensions and flaws. Selling on eBay is a great option, assuming you're willing to spend some time and accept some risk.