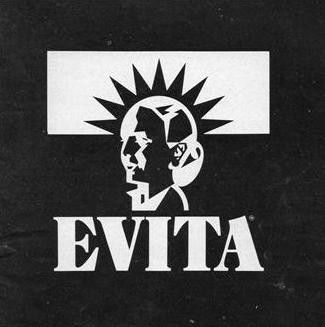 Wikipedia
Evita the Musical has been one of the most famous musicals of all time, written by the award-winning duo, Andrew Lloyd Webber and Tim Rice. This dynamic musical masterpiece showcases the life of Eva Duarte (later Eva Peron), the controversial First Lady of Argentina, and the second wife of Juan Peron, the country's three-term president. She became a legendary political figure in Argentina, after being a famous actress.
As we all know, her life was immortalized by the 1996 musical-drama film "Evita" that featured Madonna for the title role. Antonio Banderas played as Che, and Jonathan Pryce as Juan Peron. This musical was revived in London in 2006 and on Broadway in 2012, which received three Tony Awards nominations, including Best Musical Revival. It was officially closed on January 26, 2013. Not to mention, there have been a lot of US and international tour of the show, including the original Broadway version from 1979 to 1983.
And soon, this majestic Evita the Musical will come alive to Park City, Utah. It will be featured at The Egyptian Theatre from July 5 (Friday) to July 28, 2013 (Sunday). It will not be shown during Mondays, Tuesdays, and Wednesdays of the scheduled weeks, though. According to the official Facebook page of the theater,Eva Peron will be portrayed by Erin Carlson. David Weekes will portray Juan Peron, and William Cooper Howell as Che. They will be joined by an all-star cast, which I am sure is something worth to watch.
However, I would like to emphasize that there is anotherEgyptian Theatre in Utah, which is in Orgen. This is often called as Peery's Egyptian Theater; while the one is Park City is also being referred to as Mary G. Steiner Egyptian Theatre. The latter opened in 1926 and is the first sound movie cinema house in Park City. It is located at 328 Main Street. I just need to mention these details to avoid confusion.
But of course, this world-class theater is only one of the fabulous places here in Park City, Utah. Besides the fact that our place is also the home of the annual Sundance Film Festival, we have our own festivals that the locals and tourists enjoy. We also have the famous Park City Mountain Resort, Deer Valley Resort, and Canyons Resorts. All of them offer a life-changing adventure in winter and summer. Be it skiing or cycling events, they are all equally crowd-drawers.
Needless to say, you can also discover a lot of dream houses and condos in Park City that offer captivating mountain sceneries. By the way, our place is only around 40 miles away from Salt Lake City airport and we are easy to find in the map.