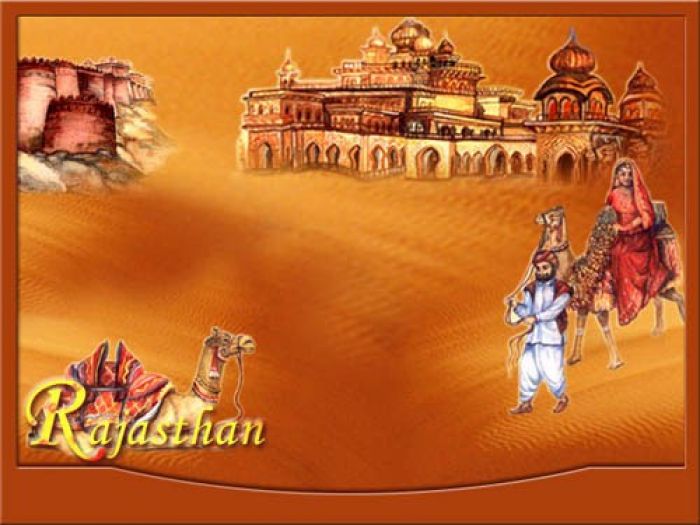 rajasthantourismntours.com
India as a tourist center is well known for its culture, heritage and historical importance. Rajasthan, a princely state of India has been attracting tourists from all around the world due to its awe inspiring forts, palaces and folklore. Even the wildlife here is unique with tiger sanctuaries and unique birds. Though well-known places in Rajasthan for tourists are cities like Jaipur, Jodhpur and Udaipur, the entire state has interesting sightseeing spots and is ideal for a holiday.

Jaipur

Also known as the 'Pink City' Jaipur should definitely be part of your Rajasthan tourism itinery. The city with its sheer beauty is any shopper's paradise and no woman would want to hold onto her purse strings here!

Udaipur

Udaipur's City Palace that towers over Lake Pichola are both synonymous as places of tourist interest in Rajasthan. Apart from Fateh Prakash Palace and Jag Niwas, Udaipur also is convenient while planning excursions to Kumbhalgarh, Ranakpur's Jain Temples, Haldighati, Ghanerao, Eklinji Temple and Nathdwara.

Jaisalmer and Jodhpur

Set amidst the Thar Desert, Jaisalmer and Jodhpur are both romantic cities to reckon with. Your trip to Rajasthan is incomplete without a camel-ride in the Desert as well as enjoying world's one and only camel fair.

Chittaurgarh

Chittaurgarh which resonates with the legend of Rani Padmini and the shrieks of women who willingly undertook Johaur (self sacrifice) has interesting history and the fort here has been converted into a hotel for tourists to drink in the beauty of Indian royalty and elegance.

Mt. Abu

If you thought places in Rajasthan tourism revolve around sand dunes, you're mistaken, for Mount Abu is actually a hill station which offers you solitude within its many pretty cottages that came up during the British rule. The weather is akin to English weather and is a beautiful hill station to retreat. The forts here are also turned into hotels.

Kota

Kota is another city in Rajasthan that has gained prominence on the map owing to the exquisite Kota Doria sarees in charming floral prints. The textile industry offers unique and colorful textiles for making dresses, scarfs and other garbs. This is a must have for any woman in her wardrobe. It also boasts of dams and quaint Havelis and temples.

Shekawati

Shekawati or Garden of Shekas( a ruler) is a maze of Havelis( huge houses almost like a palace) whose walls are adorned with paintings of caparisoned elephants and horses, thus rendering the name 'open art gallery' to the place!

Ajmer

Ajmer is a confluence of cultures, with Muslims having a Dargah(mosque) and the British having chosen Ajmer for its prestigious Mayo College which today is a prominent public school.

Just 4 kms away is the sacred Pushkar Lake, which hosts the Pushkar Mela too. The one and only Brahma and Saraswati Temples in the world are situated in Pushkar!

Your visit to Rajasthan as a tourist will be a fulfilling experience, what with royal lifestyle offered by almost all hotels that were palaces once upon a time. Combined with good food, interesting sightseeing places and a date with history, will leave any traveler spell bound.