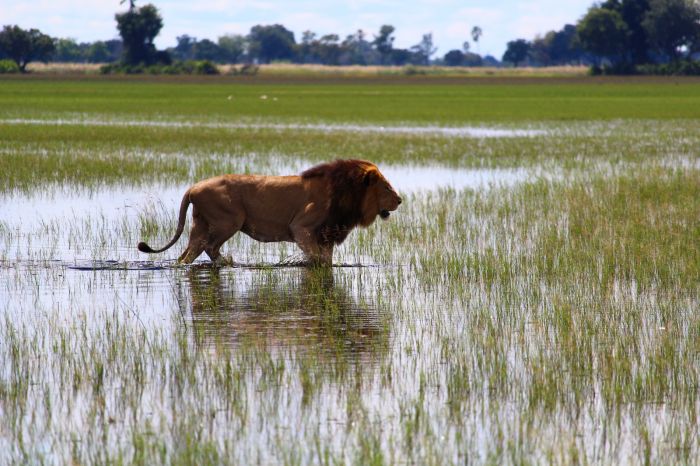 Photo Credit: Jeff Nevil
Africa is a magical and enchanting continent that captivates one's senses and boasts an undeniable ability to change the individual forever. This is especially the case for those who are fortunate enough to spend an extended period experiencing the greatest outdoor adventure of them all, the safari. It is an experience that offers everything that the modern-day traveler could possibly desire including, adventure, wildlife and breathtaking scenery.
The cultivated individual may be somewhat apprehensive before departing on a safari experience, however it is possible to enjoy your excursion without sacrificing on comfort and personal luxury. This is due to the emergence of high-quality African safaris offering sumptuous safari camps and lodges where you are provided with facilities that are on par with the finest hotels around the world.
While experiencing the joys of an African safari is incredibly rewarding, it is an experience that is not always attainable for the modern family due to external commitments, particularly those of the workplace and education. However, for those residing in the U.K. and U.S.A., it is possible to experience the thrill and excitement of an African safari, while immersing you and your family in luxury. There are options available in both countries to treat your family to a bite-sized getaway, whetting their appetite for the authentic experience in the future.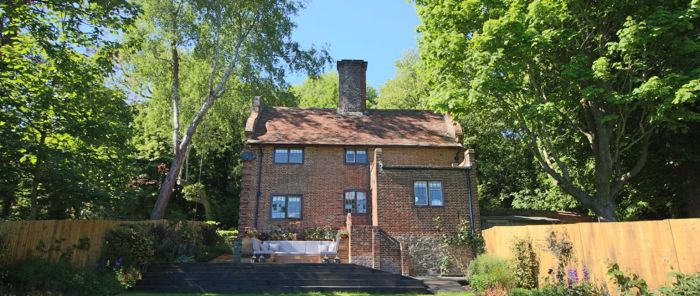 Photo Credit: Aspinall Foundation
Port Lympne Wild Animal Park—Hythe, UK
Port Lympne Animal Park is situated in Hythe, a small market town in the picturesque county of Kent in the southeast of England. First and foremost, Port Lympne describes itself as a "conservation charity dedicated to protecting wildlife". However, the park's Kentish savannah has plenty to offer individuals in search of a luxurious safari experience in the United Kingdom.
Those seeking a personalized experience are able to embark on a five-hour adventure with a private ranger, and experience the magnificence of the animals first-hand, including one of Africa's most famous animals, the black rhino. In addition to this, there are also a wide range of other animals, including wildebeest and giraffes, which will be certain to delight the whole family.
The park boasts a wealth of accommodation options that one would expect on a luxury safari, including the possibility of being fully immersed in the wilds of nature in various lodges set in the depths of different animal parks, surrounded by tigers, hog deer, and black rhinos. Evidently, this is one of the most luxurious animal safaris in the U.K., and is perfect stop-gap experience before you are able to experience the joys of a full African safari.

Photo Credit: Safari West
Safari West—Santa Rosa, CA, USA
Located in Sonoma, a location renowned for its wineries, Safari West is a 400-acre wildlife reservation whose sole aim is conservation and propagation, however, they also offer a particularly luxurious and memorable safari experience.
As you immerse yourself in the tranquil, yet breathtaking surroundings, you will be treated to a wide array of different animals roaming freely around you, including cheetahs, gazelle, wildebeest and giraffes. A particularly exquisite activity for the whole family to undertake is the option of the Ultimate Private Safari, as to have full control to dictate your safari experience, along with an experience and highly-trained safari guide.
The experience does not end there; guests are able to stay overnight in one of the luxurious safari tents imported from Botswana and customized upon location. There are 30 tents boasting a range of features, including remarkable viewing decks, en-suite bathrooms and meticulously polished hardwood floors.
The outdoor locations ensure that you will be treated to a full range of sounds as if you were on a true African safari, a truly remarkable experience!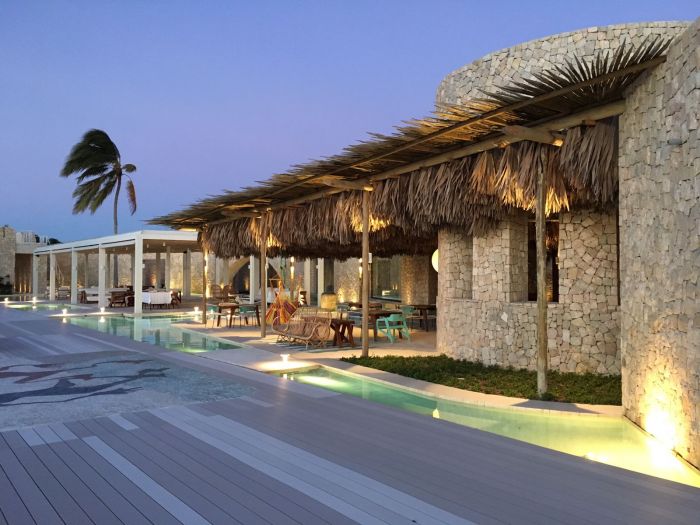 Photo Credit: Jeff Nevil
Experiencing a True African Safari
As alluded to earlier, there is nothing quite like undertaking an excursion on an African safari, however these two locations offer inhabitants of the U.K. and the U.S.A. the opportunity to experience the exhilaration when one's time is limited. It is also as an excellent way in which to gently introduce younger children to the experience before embarking on a lengthier period of travel in Africa. You can be assured that the initial experience in their home country will enthrall them and arouse their curiosity before your trip to Africa, and your family's holiday of a lifetime.