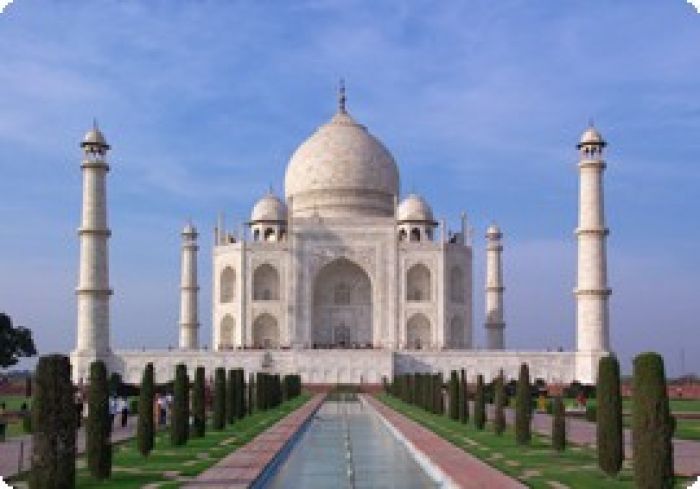 India is a versatile country, rich in legendary heritage and architecture. Here, one can find a perfect blend of different colors and contrasts. Moreover, this colorful country is the most preferred tourist destination amongst holidaymakers. One can witness arresting historical monuments, breathtaking backwaters, golden beaches, striking hill stations, amazing wildlife, alluring waterfalls, absorbing forts, etc. All these attractions make India an exclusive destination. However, loads of scores prefer to spend holidays in India visiting to architectural sites which depict the glory and charm of our culture.
Let's have a look at the some of the most engrossing historical monuments of India:
India Gate
One of the oldest architectures sites of India, India Gate is placed in New Delhi. Amazingly erected by Sir Edwin Lutyens in 1931, this monument is worldwide famed for its uniqueness and exclusiveness. It is a major landmark of capital city that memorizes you the day when the soldiers died for the nation during World War1. Formerly known as "All India War Memorial", it is witnessed thousands of sightseers from across the world.
Red Fort
Established in 1648 by Mughal Emperor Shah Jahan, Red Fort is another preeminent historical site of Delhi. The unbeatable beauty and charm of this monument is truly beyond words to describe.Later on, it was declared as a popular UNISCO world heritage site. Therefore, tourists visiting to India prefer to visit Delhi to explore it.
Gateway of India
The architecture of Gateway of India recalls the dominating period of British. Located on the harbor of Apollo Bunder area at the height of 26 m, this monument has an engrossing beauty to explore. According to the history lovers, the style of its architecture is often compared to Taj Mahal. Also, one would be pleased to known that it was the first building constructed by British in Mumbai. 
Taj Mahal
Counted as Seven Wonders of the World, Taj Mahal glints at the extension of River Yamuna in northern Indian state of Uttar Pradesh. It is the most engrossing and beautiful monument built by Shah Jahan with the help of thousands of experienced artists and architects. Presenting a harmonious blend of Persian, Islamic and Hindu, it conveys a love message to the out lookers.
Hawa Mahal
Formerly known as "Palace of Winds", Hawa Mahal is an imaginative creativity of Maharaja Sawai Pratap Singh. Built in the year 1799, it is located in the alluring city of Rajasthan known as Jaipur. Raised at a height of 15 m on the square plinth, this Mahal was exquisitely designed in a pyramid shape. Truly,
These are the splendid architectural buildings of India. Well, if you wish to witness all these attractions, then India Tour would aptly the best choice.