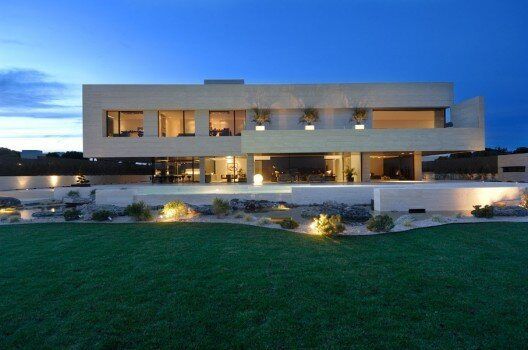 www.nesn.com
FIFA World Cup has heightened the soccer 'fever' and there is no escaping it! From the persistent underdogs to the mighty leaders of the world of soccer, we love our heroes, no matter which team or country they have affiliations for. And it's only our love for football that is manifested by the huge paycheques of some of the leading talents in the game. Our surging interest makes football an advertiser's favourite playground – and the result is the growing count of players entering the esteemedmillionaire club!
The wealth and popularity makes for an enviable lifestyle of our soccer heroes. Here, MillionaireMatch.com tries to look into the beautiful houses of the top 5 popular players of thisbeautiful game!
Cristiano Ronaldo:
Cristiano Ronaldo is not just a football star, but a fashion icon and a successful businessman as well. The 29-year old Real Madrid import from Portugal is worth a whopping $250 million and tops our list of the five highest paid football players. The Real Madrid forward, who also captains the Portuguese national team, brings home a neat $49 million in salary and another $24 million from endorsements every year. Besides a $7.2 million mansion spread over a sprawling 8600 sq ft plot in Madrid, Ronaldo also has his own museum called Museu CR7 in his hometown of Funchal that houses his trophies and memorabilia, and a fleet of fancy cars. Ronaldo's mansion, designed by famed architect Joaquin Torres, comprises of seven luxurious bedrooms, eight bathrooms, a trophy room and several kids' rooms, with his initials on various surface areas. Talk about money! No wonder, this millionaire 'matchmaker' continues to enjoy an enviable amount of fan following among womenfolk.
Lionel Messi:
Following closely on Ronaldo's heels is his constantly billed rival and three time Ballon d'Or winner Lionel Messi. With a net worth of $180 million, the Argentine footie and Barcelona FC forward is the second highest earner and a sheer genius with the ball even if we say so ourselves. Messi makes $42 million in salary and $23 million from endorsements each year. So a football shaped $5 million mansion just outside Barcelona designed by acclaimed Spanish architect Luis de Garrido wouldn't have even pinched the little master at all. Messi even got the landscape designer to make his plot look like a football ground. Phew!
Zlatan Ibrahimović:
Fiery Swedish footballer and Paris Saint-Germain striker Zlatan Ibrahimović has also been noticed for his penchant for style. Ranked by The Guardian in December 2013 as the third best player in the world, Ibra, as he's fondly known, is worth $160 million and collects a cool $30 million in salary besides $4 million from various endorsements. Ibra has a lavish mansion in his hometown of Malmo; which he's planning to sell according to the grapevine.
Neymar da Silva Santos Júnior:
Rising fast and hard is 22-year old Brazilian forward Neymar da Silva SantosJúnior, popularly known the world over as Neymar. Pitted by critics and fans to soon topple over Messi and Ronaldo as the best player in the planet, the Barcelona FC forward, who also doubles up as a winger, is worth a sweet $50 million. Neymar's annual salary is $12 million and he makes $16 million from several endorsements.He has several properties in Braziland Spain, including a triplex flat worth $760,000 and a mansion inSão Pauloworth over $2 million. Neymar, by far, is the youngest of modern soccer masters to have booked his place in the esteemed soccermillionaire club.
Luis Suarez: The flesh biting controversy that hit Uruguayan footie Luis Suarez on 20 November 2010 tamed his temper but didn't douse his fire. The Liverpool FC striker has a net worth of $40 million and earns $17.04 million in salary besides $4 million from endorsements. Named the most valuable player (MVP) of the 2011 CopaAmérica, Suarez owns a classic architecture-styled mansion in Woolton, Liverpool that set him back a smooth $1.7 million. The four-bedroom house has a lounge room, a courtyard and a separate garage with space for four cars. Now, with houses as complete as these cited above, and lifestyle as enviable as it could only be imagined, these soccer stars have earned their place under the sun – and remain an inspiration for the world!
So that remains the story about the dwelling place of some our super-rich soccer icons. In the days to come, MillionaireMatch.com will continue to present you with more such interesting aspects from the lives of our celebrities. Keep coming in!