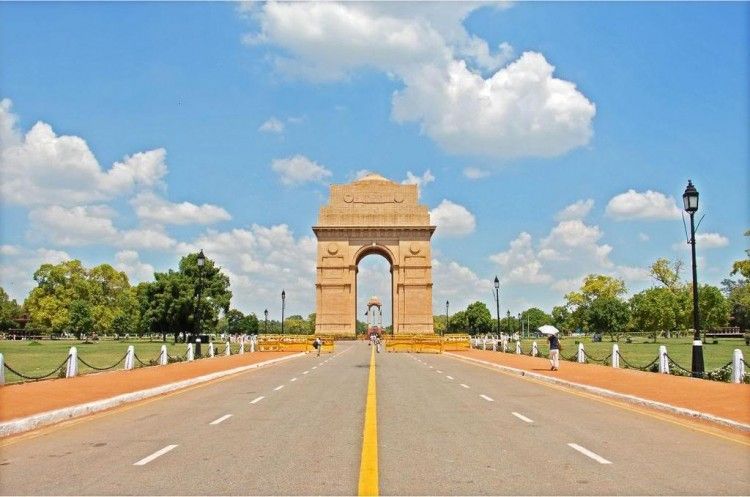 Delhi, (the British capital city- Lutyens Delhi) counts among the most planned and beautiful cities of the world. The present capital of India, this city has a lot to offer to its people. Delhi is one of the major tourist attractions of India. Considering its National Capital stature, Delhi attracts people from all over the country not just for tours, but also for jobs and a good education. This surely makes this city a diverse cultural, multi ethnic place.

Multi Ethnic Delhi

In Delhi one can come across various cultural fairs and festivals, traditional arts, beautiful paintings, embroidery works, jewelry, handicrafts, cuisine, religion and sports etc. In Delhi, you can find an interesting mix of modern lifestyles as well as the old cultural traditions and values.

This cultural and ethnic mix of the Indian Capital can also be noticed in the Places to visit in Delhi:

Talk of the top sightseeing spots in Delhi like Qutub Minar, Red Fort, India Gate, Bahai Temple, Garden of Five senses or the major shopping areas and lanes like Janpath, Sarojini market, Lajpat Nagar, Hauz Khas Village, Chandni Chowk - one can very well notice the distinct features of all these places of the city. Walking through the Delhi University campuses or a popular market gives one the feeling of culture and lifestyle in Delhi, which is very much similar to western culture but with roots still entrenched deeply in India. We can not deny the fact that traditional values and cultural heritage still find importance in the lifestyle of Delhi.

Delhi Nightlife

Night clubs in Delhi stay open till late in the night and you can eat, drink, and set the dance floor on fire. There are tons of good options available in the city for a great weekend and a great night party. One can try high end places like Shroom, Agni, Jynx, F Bar, Hype or mediocre places like RPM, Velocity, TLR, TC etc.

Delhi Food

Apart from these amazing and varied nightlife places, Delhi also gives you great eating outlets and restaurants. The food and the foodies in Delhi also give you a view of its dynamic and versatile nature. There is no such thing as typical cuisines of Delhi. Delhi is famous for its yummy street food which offers you 'chatpati chaat' 'roasted corn cob' and even the much favoured 'Momos of the East'. The interesting thing to notice is that many of the street food lovers of Delhi are also seen in some of the top end restaurants in Delhi.

Places around Delhi

The city famous for its food, heritage sites, and culture, is also famous for its neighbourhood as some of the world famous spots are located at places near Delhi. Vrindavan, Jaipur, Agra, Chandigarh are amongst the famous few. Once you've seen the wide variety of sights that Delhi has to offer, make sure you venture further to see these memorable tourist places.

To Delhi and From Delhi

The city is well connected and easily accessible from all parts of the country as well as parts of the world. Be it, the north of India or South, Delhi has direct connectivity to almost all the major cities of India.

Visiting Jammu, Manali, and Chandigarh from Delhi

Delhi to Jammu is a maximum of 9 hours 57 mins journey by road. The distance is nearly 578 km. Delhi to Manali also takes almost same time and is a beautiful ride. And while on your way to Manali don't miss Chandigarh. You can stop by Chandigarh to get a punjabi tickle to your taste buds. Delhi to Chandigarh is a distance of 300km.

Climate of Delhi

Delhi has a hot and humid climate for most of the season. Delhi weather is an extreme one. Very hot in summers and bitingly cold in winters. Monsoons are also rather unpredictable. However, most people enjoy Delhi rainfall.

The best time to visit Delhi is from October to November and February to March.

We invite you to see and experience Delhi; not only for its well known tourist destinations but also the lesser known and equally fascinating parts of the city.