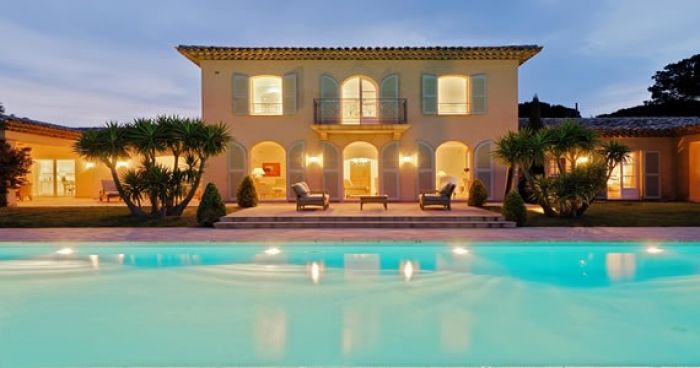 A&K Villas
Ever since the formidable Bardot burst onto our screens in 'And God Created Woman' St Tropez has been one of the top places to be and to be seen. Surprisingly, considering its celebrity status and abundance of luxury yachts and cars, it retains much of its original charm. Here's a few of our favourite things to experience:
Place des Lices / Place des Lices Market
It's worth visiting this part of town twice, once on a market day (markets are held every Tuesday and Saturday from 8am – 1pm) and once any other day of the week. A very different vibe ensues depending on what day and time you arrive.
On market days the tree lined promenade is bursting with market stalls selling everything from famous Lavender Honey to antiques. The streets get busy quickly and parking can be difficult. Locals arrive and depart early to ensure they get the best of the wares prior to the masses of tourists arriving.
Any other day of the week is laid back France and groups of local boules players will take to the pavements and enjoy games in the shade. Expect to see them playing all day and well into the dark as games can be lengthy.
Take a hike
The St Tropez region has some stunning coastal paths and, in a rich and sometimes expensive resort, provides a welcome free activity in which everyone can participate. A 15km walk around the St Trop Peninsula will work up an appetite and leave you with another impression of this glitzy resort.
If you'd like to get away from the coast for the day then head out to Massif des Maures. These hills are the backdrop to St Tropez and reach almost 800m at their highest point. They are easily visited in a day and, as well as plentiful hiking opportunities, allow visitors to explore the hillside villages of Cogolin, Grimaud and La Garde-Freinet. Pack your walking boots and plan out preferred walks before you arrive.
Buy some fresh fish for the evening supper
Every morning a fish market is held in the archway behind the tourist office. Buying locally caught fish directly will be cost effective and, if you're renting your own holiday home, it's the perfect way to source the evening's supper. Combine this with a trip to the Place des Lices Market to ensure a fully stocked fridge.
Pampelonne Beach
Don't expect to find a secluded beach in St Tropez unless it's raining! Pampelonne Beach is probably the most famous and can attract up to 30,000 people a day in the peak summer months. To experience the glamour of St Tropez it's worth experiencing but be prepared to book in advance. There are around 27 private beach clubs but also public stretches of beach available to enjoy.
Daily charges for the hiring of beach loungers, mattresses and parasols rise from €30. And expect to pay around €50 for lunch.
Club 55 is one of the most famous beach clubs, where diners are tightly packed tables beneath sails strung from trees. Snacks can be purchased for those without reservations.
See the ships come in
Les Voiles de St Tropez is one of the largest regattas that St Tropez sees with a myriad of ships sailing in and out of port. The regatta hosts traditional as well as modern ships so there's something for every boat enthusiast. The regatta brings the port to life and is a fairly awe inspiring event whether or not you're a boat enthusiast. The week-long event starts on 29th September.
______________________________
Find more luxury beach resorts.
A&K Villas
Stunning sea views over the Med