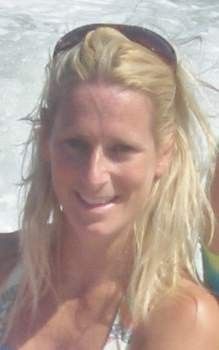 Lynn Faherty Zimmerman
Rather than just create fashionable summer wear for a profit, Lynn Faherty Zimmerman of Faherty Brand utilizes numerous methods for not only donating funds to great causes, but they're using an impressive production method that's about as green as a brand could get. 
Lynn Faherty Zimmerman knows a little about blending a gentle sea breeze, a warm golden sun and the sensuous feel of swimwear made of fabric spun from recycled plastic bottles. The result is Faherty Brand, the swimwear company she and her twin brothers Mike and Alex have created.
Lynn moved from the New Jersey coast to Bedford around three years ago. When Hurricane Sandy hit her former hometown, she "went into help mode" and coordinated restaurant donations to feed relief workers; Faherty Brand also donates a portion of its sales to Sandy relief funds.
Faherty Brand, launched by Zimmerman's brothers, is based in New York. Read More