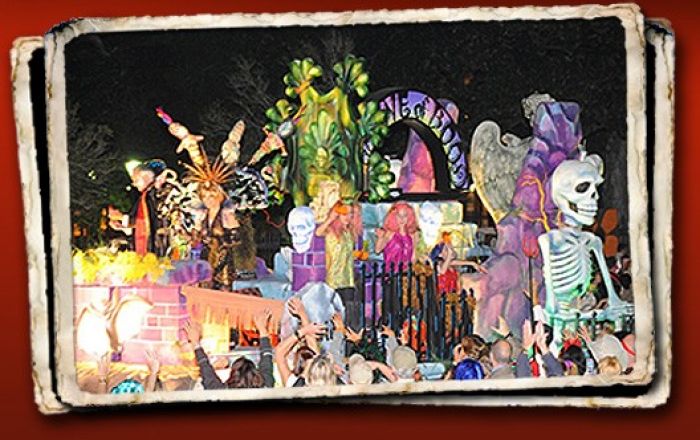 The Krewe of Boo
Halloween might be the holiday where it seems every event and venue is out to scare you, but most of the time that is just too much for the little ones to handle. If you are in New Orleans with kids by the end of this month, you should look into hitting up one of these events.
Bring your little ghosts and goblins to Boo at the Zoo! This annual Audubon Zoo extravaganza is a safe, fun-filled Halloween event for children up to age 12, featuring trick-or-treat houses with candy, Ghost Train, a haunted house (scary and non-scary), games with prizes, entertainment and more. All games and treats, except concessions, are free with admission. Read More
Celebrate Halloween in a fun and safe way at our Museum Mash! Come wearing your favorite costume and play beWITCHing games to receive prizes. Join the Museum's staff in a rip roaring, spine-shaking monster mash dance party in the Atrium! Read More
Welcome to the Krewe of Boo in the Vieux Carré,
the official Halloween parade in New Orleans!
Krewe of Boo is one spooktacular event.
Come join us this Halloween and be a part of our parade and "Spook Fest". Laissez les bons temps rouler! Read More