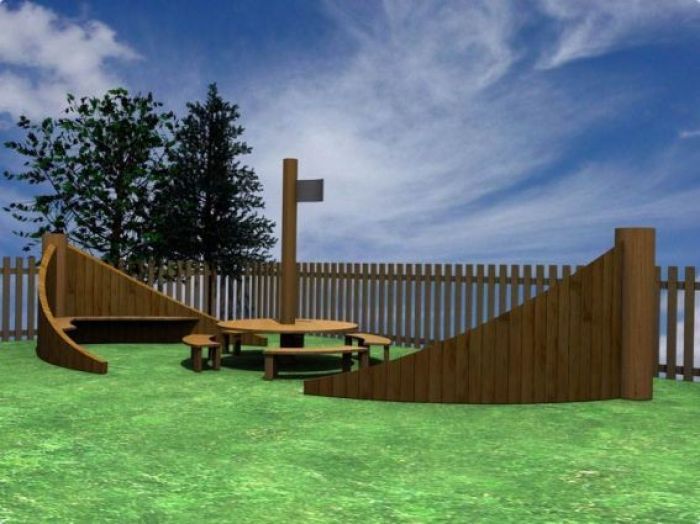 Image Playgrounds
Many people associate theOxford with its world class University and reputation for being a centre of academia and learning. However the city has also developed some special places for children including fascinating museums, libraries, gardens, parks and playgrounds. Here are three outdoor activity centres that the kids will adore.

South Oxford Adventure Playground - Whitehouse Rd, Oxford OX1 4PA
Also referred to as "SOAP", the South Oxford Adventure Playground has been open since 1971. This volunteer run park aims to provide a supervised playground for kids over the age of 7 who are looking for excitement and adventure!
This physically challenging park is sure to give your kids some great exercise with its elaborate climbing frames and wooden play structures. And what's better, admission to this park is free!
Cutteslowe Park and Miniature Railway - Harbord Rd, Oxford OX2 8NP
Activities galore can be found at Cutteslowe Park and Miniature Railway. Be sure to call ahead if you're planning on spending the day here just to be sure that of the cost of admission and availability.
Reopening in the summer of 2013 and a great way to cool off is the Paddling pool so be sure to bring your pool toys! For those that are interested in orienteering, there is the 18 control orienteering course. The park also offers 3 children's play areas, a skate park, ping pong tables, miniature golf, tennis and of course you can ride the trains on the Cutteslowe Park Miniature Railway! The safety of the public at this park is of high importance so your kids will be well looked after while enjoying the freedom to take to risks and have fun playing on the various pieces of equipment in the park. Honestly, this park has so much going on that we can't even list it all! Start planning now!
The University of Oxford Botanic Garden - Rose Ln, Oxford OX1 4AZ
The Botanic Garden at the University of Oxford offers a great change of pace from the other parks we've mentioned. You'll want to check for current rates but a Day Ticket typically costs £4.50.
An important note when purchasing your ticket for the Botanic Garden is that your ticket is also valid for the Harcourt Arboretum! If you're not familiar, the Arboretum has been a staple at the University of Oxford since 1963 and offers a breathtaking collection of trees including some of the oldest redwoods in the UK. At the Botanic Garden you can enjoy the Gardens and The Glasshouses. As one of the most biodiverse land areas in the World, the Botanic Garden features roughly 5,000 different plant species. Truly a top notch option to educate your kids on the beautiful plant species that exist both in the UK and across the world.