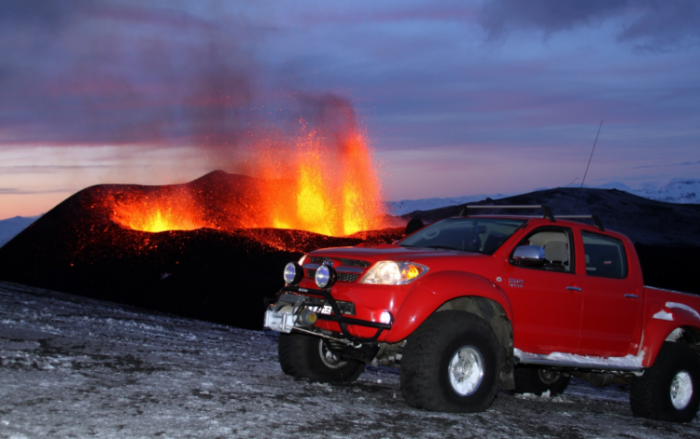 n/a
A luxury vacation isn't only about how opulent your suite is, or how many stars your resort has, it is also very much about location and what is on offer there. If you have a penchant for luxurious travel and are looking for something that bit special, check out these great but unusual luxury vacations ideas from Columbus Direct. There really is nothing like exploring those lesser things in life, a luxury vacation that errs on the side of unusual will tick all your boxes.
Silver mines and surreal gardens in Mexico
Magical, marvelous Mexico, so much to see and do with numerous luxurious resorts. These tours combine the best hotels with discovering the real Mexico, and its one incredible journey. The silver mining towns of the old Wild West still exist alongside protected, colonial cities and some astonishing surrealist gardens. Even though you stay in top notch accommodation along the way, these vacations let you to get under the skin of Mexico and really see for yourself the artistic and cultural aspects of this wonderful country.
The big volcano adventure
Before you ask yourself why you would want to go traipsing around the magma chamber of a real, albeit dormant, volcano, ask yourself why wouldn't you? The chance to get right inside one of nature's greatest phenomenons does not come along every day and should be seized when it presents itself. This is the Eyjafjallajokull Volcano in Iceland, and the only one in the world where humans can wander freely in and explore the voluminous cavern within. You can only enter for a few weeks every year as, obviously, too much foot traffic would eventually damage it and the scientists working here would have to abandon their research.
A pilgrimage to Petra
For those who want the ultimate combination of ancient world meets modern luxury, there are few better tours you can take than to Jordan. Battling through the crowds to see the sights then returning to a sweaty minibus with no air con just won't cut it with today's discerning travelers. The luminous city that is Petra is as old as the human world itself and a trip around the Seven Hills of Amman with its spice scented souks, world famous citadel and temple of Hercules is an absolute must.
Luxury in the desert of Botswana
If a traditional safari simply isn't your cup of tea then you will love this. Deep in remotest Botswana you can forget jeeps and take to the salt flats on your own quad bikes. This is the next generation of safaris and it is set to go stratospheric. Don't worry about your accommodation either as you can stay in the uber luxurious Jack's Camp which is all set out in 1920's style. This is camping like never before with Persian rugs, Egyptian cotton sheets and sumptuous cuisine. If you can drag yourself away from this you have 16,000sqm of desert waiting to be explored on your own personal quad bike.
Good morning Vietnam
Fancy discovering a brand new vacation destination with a healthy dose of luxury thrown in for good measure? Welcome to Vietnam. A glorious land of beaches, jungle and spectacular natural beauty that sits on the South China Sea. From Nha Trang's dream like waters to Hanoi's ancient monuments, this unspoilt and largely undiscovered gem is a real treasure. Other highlights include taking to a traditional junk and taking a peaceful and relaxing sail across Halong Bay and having your own private guide to take you through the labyrinth that is the Cu Chi tunnels.
Discovering northern Morocco
Tucked into a corner of northern Africa is Morocco, and the undiscovered gem of this country is the north. Everyone who does Morocco takes the Marrakesh route, but that is now same old same old. Exploring the unspoilt north is a real delight, and will satisfy your thirst for the real culture of Morocco away from the well beaten tourist track. Rabat is a city that enjoys the azure blue of the Atlantic and the pure white architecture associated with this part of the world. A smaller and much calmer version of the famous Casablanca, Rabat is for many the ultimate seamless blend of ancient history with traditional luxury.