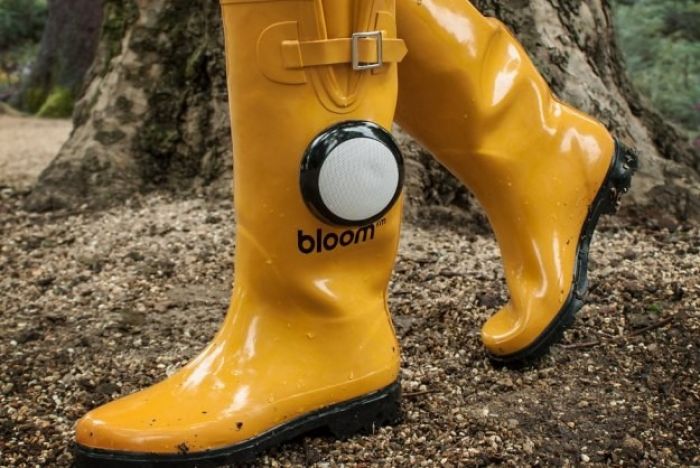 Image via psfk.com
I'm a geek, I'm not afraid to admit it. When Fashion 2.0 rolled around, fusing technology with style, I was elated. Unfortunately even my enthusiasm can't extend to singing rain boots. Apparently trying to take the idea of "singing in the rain" up to eleven, these boots will wirelessly connect to Bloom.fm and play music as you walk. Go figure.
†
As part of a collaboration with the music service Bloom.fm, Firebox is offering some exclusive Bluetooth-enabled rain boots that feature an integrated wireless speaker attached to one and a splashproof carry pouch on the other.
†
The stylish rubber wellies offer five hour playback time and a free six month full subscription to Bloomís catalog of over 18 million songs. Two waterproof pockets in the boots are handy for storing your phone, music player or other festival essentials.
†
The Bloom FM Bluetooth Wellies also come with a mini-USB cable to charge up the speaker. They are limited to just ten pairs and are priced at £59.99 ($92). (Check Out The Gallery)