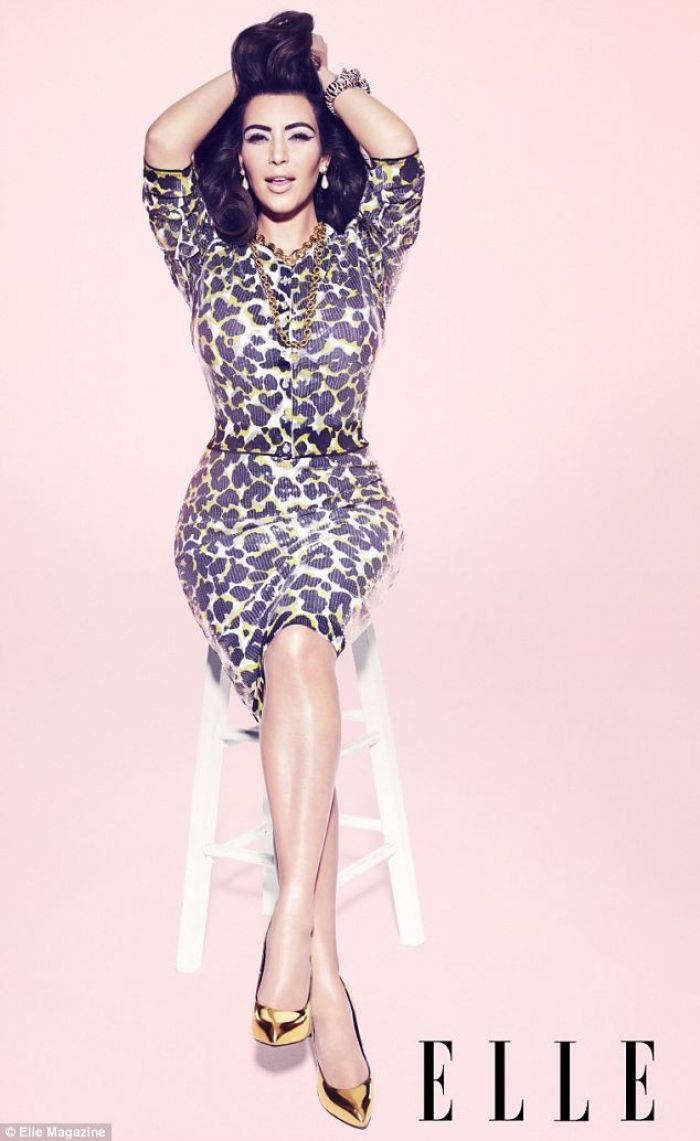 Elle
First Kate Middleton snubbed Kim Kardashian's own fashion collection and now designers are snubbing Kim K. saying that she's not the current "It" girl. But, what this really seems to boil down to is that the luxury fashion designers seem about as sick of Kardashian as many of us are.
A stylist who dressed Kim Kardashian for a fashion shoot in Elle magazine's latest issue has revealed how designers refused to lend the reality star their clothes.
Nicola Formichetti, the stylist behind Lady Gaga's masterful wardrobe, admitted that calling in high-end samples for the pregnant 32-year-old posed 'a challenge' for him.
'People wouldn't lend me the clothes,' the 35-year-old explained to the magazine. 'But that's fashion snobbery.' Read More