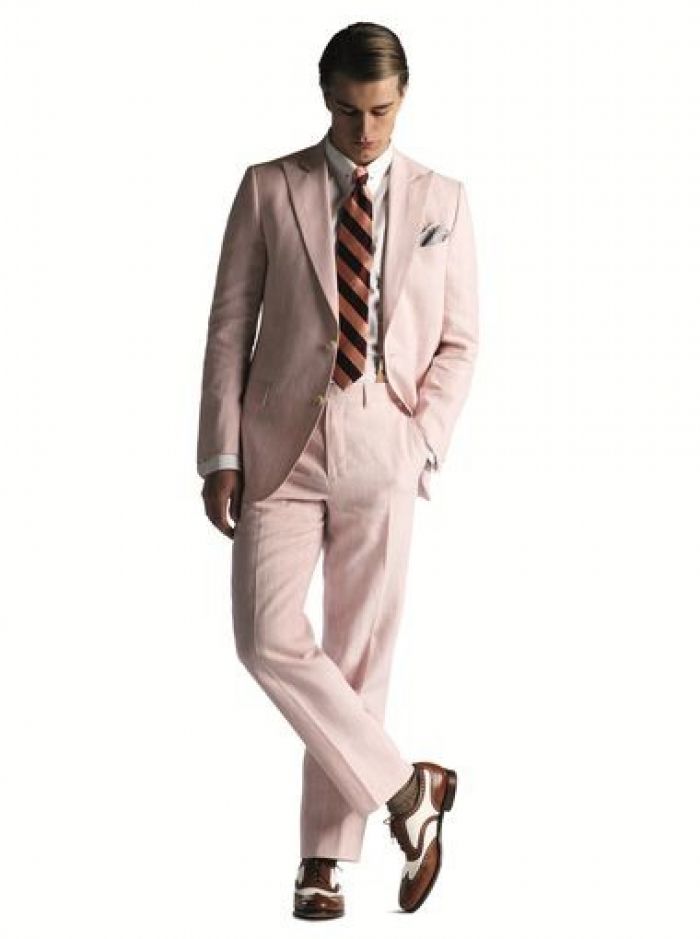 Brooks Brothers
I'm pretty happy with the return to '20s-era fashion, especially for men. With clean lines and trimming cuts, the clothes from that time period are stellar. I'm looking forward to browsing through some Brooks Brothers lines and seeing what I can get to look dashing on my own frame.
 
Tom and Daisy Buchanan might have been described as "careless people" by F. Scott Fitzgerald, but there's nothing indifferent or cursory about The Great Gatsby.
Baz Luhrmann's dreamy and utterly decadent take on Fitzgerald's immortal novel about image, love and destiny opens Friday. And the film, a cornucopia of gems, gams and tragically gleeful galas, ushers with it a renewed awareness of the Jazz Age and its enduring effect on fashion and pop culture.
The time period, says celebrity stylist Jeanann Williams, "stands for glamorous rebellion. Women took risks with and it was evident through their confident style." Read More