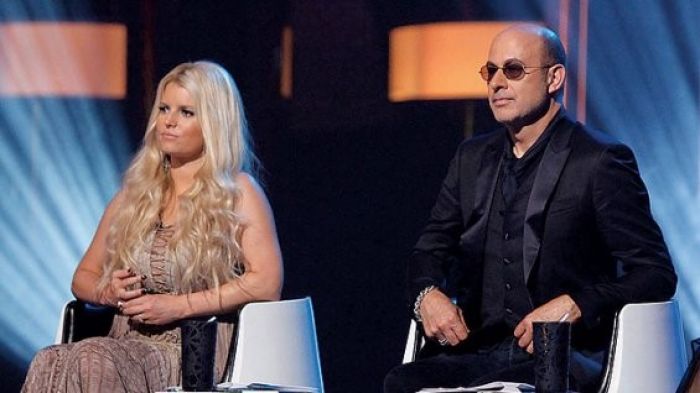 NBC
Though some sublime styles came out of the first season of Fashion Star on NBC, the show just didn't get very good ratings. And, although NBC is keeping the show around for a second season, they are moving it to the worst weekday for TV programming, Friday nights.
NBC has announced that Fashion Star will be moving to a new night: Fridays.
Season two of the fashion design competition series with new host Louise Roe (who replaces Elle Macpherson) will officially kick off March 8, 2013 in the 8 p.m. time slot. The first season aired on Tuesday nights, when the modestly rated Fashion Star finished out its first season with 4.8 million viewers and a 1.6 rating among adults 18-49.
Celebrity mentors Jessica Simpson, Nicole Richie and designer John Varvatos will return for the new season, while 13 contestants will compete for the multimillion-dollar grand prize to launch a line at Macy's, Saks Fifth Avenue and Express. (H&M was with the show for season one.) Read More