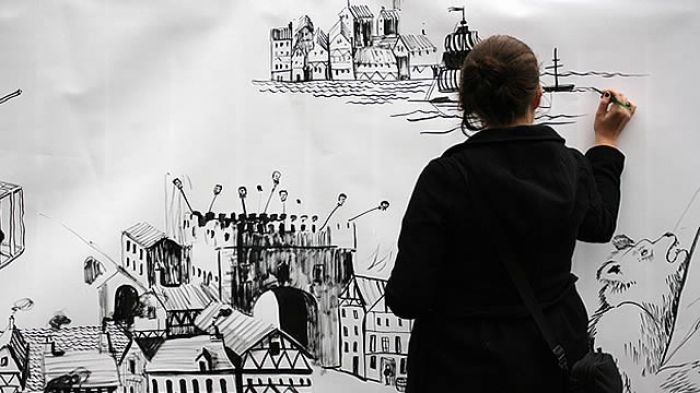 VisitLondon.com
Looking to scratch that aesthetic loving itch in the back of your mind? These events in London will be a spectacular way to get out, see the city, and enjoy art and culture in ways that are far more interactive (and lively) than visiting a museum or some historic site.
Let your creative side flourish with the Big Draw, the world's largest celebration of drawing.
The Big Draw is organised by the Campaign for Drawing, a charity that exists to promote drawing as a social, educational and enjoyable activity. Throughout October, you can participate in this inspiring festival by joining one of many events around London. Read More
Frieze Art Fair is one of the world's most influential contemporary art fairs.
Set in the beautiful surroundings of Regent's Park, Frieze Art Fair attracts more than 150 of the most exciting contemporary art galleries in the world. Read More
Diwali, the Festival of Lights, is celebrated by communities across London.
Every year, Trafalgar Square hosts a Diwali celebration that attracts thousands of people to central London. This year's packed programme of free entertainment includes music and dance from community groups and professional artists, food stalls and a range of activities for children. Read More