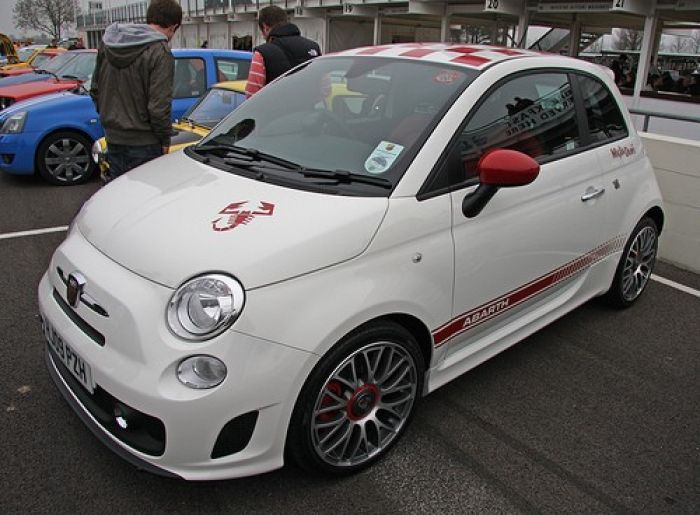 Exfory Flikr Creative Commons
When car buyers enter a dealership like Reedman-Toll FIAT near Langhorne, PA, they often wonder why they should buy a FIAT instead of a MINI. Both cars offer compact, European styling, great fuel mileage and are fun to drive. However, the FIAT has some important advantages over the MINI that buyers should consider when they want to get the most for their money.
Price
When it comes to buying a new car, price is often an important consideration. Right off the bat, the base model FIAT comes in at several thousand dollars cheaper – on average, $4,600 less than the MINI. The FIAT also comes with free maintenance for 36 months, and on average, the insurance rates are lower than comparable cars.
Customizable features on the FIAT also tend to be less expensive than those on the MINI. For example, the FIAT is available in 14 colors, and only two of the colors cost extra. If you want a MINI, expect to pay extra for seven of the ten colors the vehicles are available in. Other features, like automatic transmission, sunroof, fog lights, a cold weather package and the wireless syncing system all cost less on the FIAT, making it overall less expensive than the MINI.
Safety
While both the FIAT and the MINI are exceptionally safe for small cars, the FIAT has some advantages. The FIAT comes with seven airbags, including an exclusive driver's knee airbag, while the MINI only has six airbags. The driver's seat in the FIAT is more upright than in other cars, allowing the driver more visibility, and the narrower "A" pillars make it easier to see out of the vehicle. FIAT has also taken some major steps to prevent fire damage and injury. The seats are flame-retardant, and a fire prevention switch cuts off fuel to the electric fuel pump in the event of a crash. In fact, when things go wrong, the FIAT automatically turns on the hazards and interior lights and unlocks the doors.
Performance and Specifications
The two cars are somewhat comparable in terms of performance, but the FIAT has some advantages. The FIAT gets slightly better mileage – 30/38 as opposed to the MINI's 28/37. The FIAT also runs on regular fuel, while the MINI requires midgrade or premium fuel. Traction control is standard on the FIAT, which also includes the Multi Air Valve technology that's exclusive to FIAT.
The FIAT is also slightly larger than the MINI, offering more passenger and cargo room. In fact, the FIAT has a storage compartment under the front passenger seat cushion that's not offered on any other car.
These are just a few of the differences between the MINI and FIAT. If you are in the market for a sporty European car, give the FIAT a chance – you might be pleasantly surprised.
This guest post was written by Jerry Lasley. Jerry is an automotive specialist and enjoys sharing his knowledge of the automotive industry