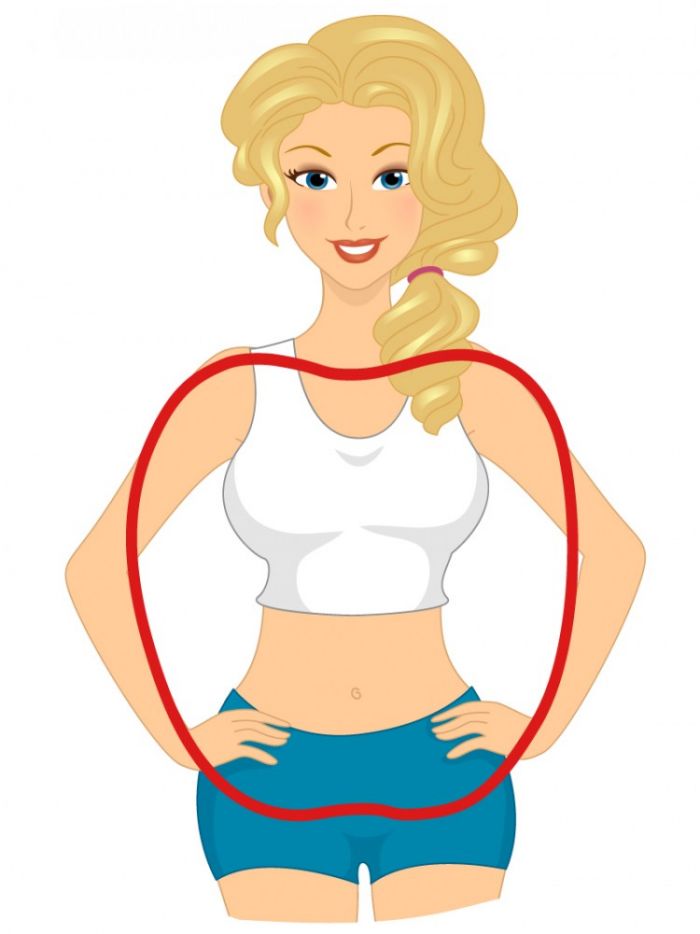 www.shutterstock.com
Coco Chanel once said, "Fashion fades; only style remains the same". So what makes one woman more stylish than another? Is there an inborn artistic gene needed to create effortless wardrobe ensembles, or is it simply knowing what all the great fashion icons know; learn what works for you.
Begin with the basics
If you pick what to wear from the pages of a magazine, you may find yourself disappointed that what worked on that glossy model will never work for you. To make your wardrobe work for you, you should first find your body type. When finding your body type the names sound like a bowl of fruit, breaking it down into, apples, pears and bananas. Basically the four body types are the apple, the pear, the hourglass and the athletic. The body type has less to do with height and weight and more to do with form and often body types overlap to fit into more than one category.
The Apple
If you are broader in the middle, with most of your weight above the hips you are most likely an apple shape. Accentuate your legs and wear clothing that lengthens your torso. Wrap tops can create a waistline and V and scoop necks elongate the body. Conceal your middle with empire shirts and dresses and choose boot cut and flare over skinny jeans. For special occasion dresses an empire waist works best. Solid colors with accentuate the bust and flare, showing off arms and shoulders with a strapless neckline. Stay away from the belts or anything that will bring attention to the mid-section.
The Pear
The pears bottom line assets are more generous that the top and are usually more rounded. What's great about pears is they usually have a flat stomach, a well-defined waist and well defined shoulders. To make the most of a pear shape, keep attention away from the hips; avoid busy print skirts and cargo type pants, which add width to your form. Choose slimming or even stretch type pants in darker colors. Boat and square neck tops are timeless chest flatterers and can be dressed up or down. For elegant or evening wear you want to focus on everything from the waist up. A retro styled fitted bust line and flared bottom will draw attention upward. Jewelry and beads on the top will also highlight the upper body.
The Hourglass
Curves are an asset. The hourglass shape has well-proportioned hips and shoulders. You can tastefully accent a small waist with fitted dresses and high-waisted skirts to show off hips and legs. The pencil skirt works beautifully on this body type and thick belts add to the look. Wrap dresses work nicely, especially with lightweight patterns and fabrics. Avoid shapeless, boxy or baggy clothing. Boot cut and flare jeans fit well in the thigh, but skinny and straight leg will also compliment. Formal wear may be a cinch for the hourglass, as they can basically wear anything, but a fitted top and waist makes curves envious. If you are bringing out your inner siren, the mermaid gown will hug all your curves and gently flare at the bottom.
The Athletic
Sometimes called boyish, a straight up and down shape needs to create curves and fullness, while accenting trim arms and legs. Details usually avoided in other body type's work well here. Ruffles, belts and layers all flatter. Boot cut and low rise jeans work nicely. Avoid boxy man-tailored styles. Longer jackets look lean and stylish. For evening looks, sleeveless or halter styles that cinch at the waist create curves. You can create shape by color blocking, with a different color on the top and bottom.
Change the Way You Shop
Knowing what works and what doesn't will make all the difference in your wardrobe and can save time and money in the long run. Be comfortable in your own unique shape. There are so many styles and colors to choose from. When investing in the latest trends or for a special occasion it is important to shop with someone who understand what works. Retailers such as Bluegala have an amazing collection of dresses from the hottest to the most elegant in every style and color imaginable.