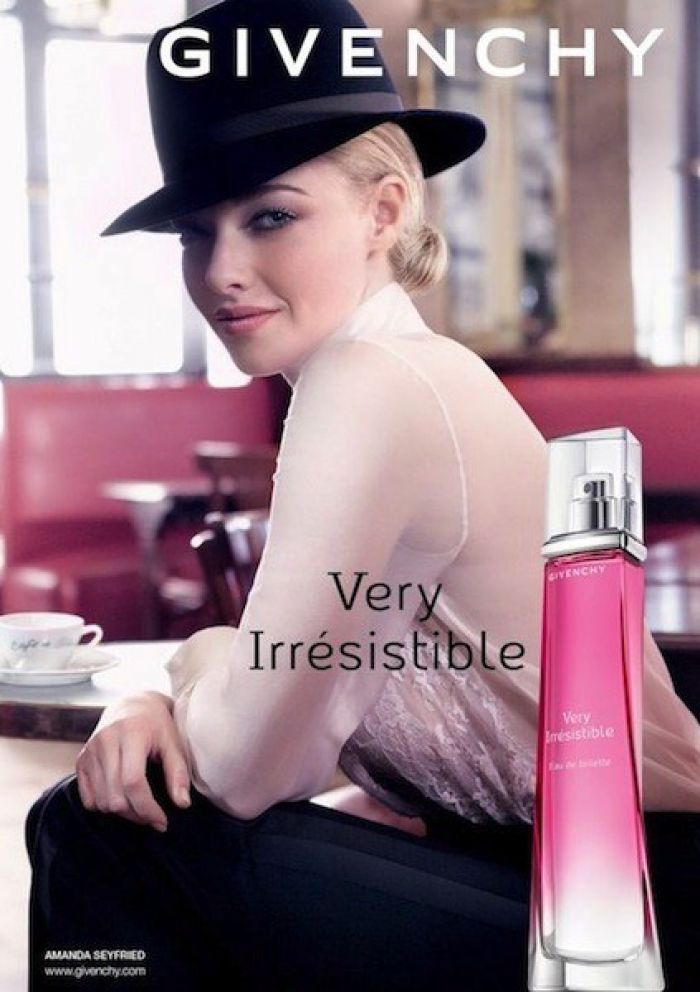 Givenchy
Being chosen by Givenchy to be the face for a campaign by the highly fashionable company is a huge deal, and Amanda Seyfried definitely seems to understand that, saying, "what they do is really cool, especially Givenchy-they're so artistic."
 
Amanda Seyfried's Givenchy ad is here!
Seyfried is the new face of the popular "Very Irresistible" perfume and the first photo from the campaign has been revealed.
The actress looks stunning in the newly released sneak peak of the campaign as she rocks a chic ensemble and hat while gazing into the camera lense, as The Huffington Post pointed out.
Seyfried was announced as the new face of Givenchy "Very Irresistible" fragrance ad campaign, replacing actress Liv Tyler.
The "Les Miserables" star is the star in the new ad campaign due to appear in print and tv later this year, further raising her status in the fashion world, WWD reported. Read More