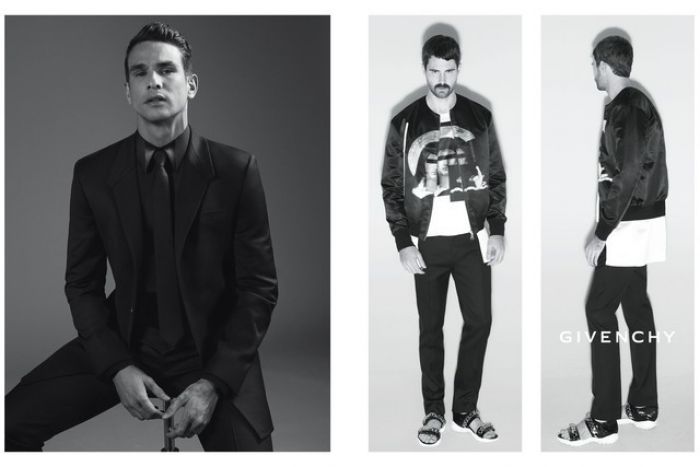 Givenchy
With some really cool ready to wear men's fashions (less the shoe/sandal hybrids), Givenchy is showing off their spring-summer 2013 campaign, slated for an early January deployment. In any case, the suit is killer and I can't wait to get my hands on the jacket.
GIVENCHY'S GANG: Riccardo Tisci has opted to feature friends in Givenchy's spring-summer 2013 advertising campaign. These include Kate Moss, Marina Abramovic, Mariacarla Boscono, Jose Maria Manzanares, Jared Buckhiester and Francisco Peralta. (All but Boscono are appearing for the first time for Givenchy.)
"They are people I love and who love me. It's about family — something that is difficult to find in today's world. It's about real people, only taking the best of their personalities, with no effort," stated Tisci.
As such, the people appear with natural-looking hair and makeup. Read More