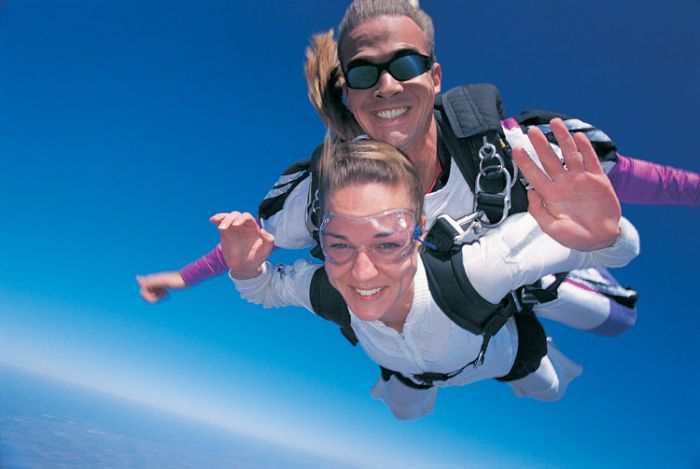 Deciding to go skydiving for the first time can be an exciting but nerve-wracking experience for many, and, as such, you will want to work with a company that will reassure you that everything will be okay throughout the experience. The tension is palpable as you step into the plane and anticipate the plunge, but any apprehension involved will be quickly replaced by awe, excitement and a rewarding feeling from facing your fears directly. There are multiple skydiving companies throughout the Miami area that will be glad to assist you on your first jump, and the following two companies are the highest rated according to customer reviews over at yelp.com:
Skydive Miami
Homestead Airport
Homestead, FL 33030
(305) 759-3483)
(305) 247-2699
Miami Skydiving Center
14005 SW 127th Street
Miami, FL 33186
(305) 909-6860
For a memorable vacation, give skydiving a try and you won't be disappointed. Things to do in Miami, click here.