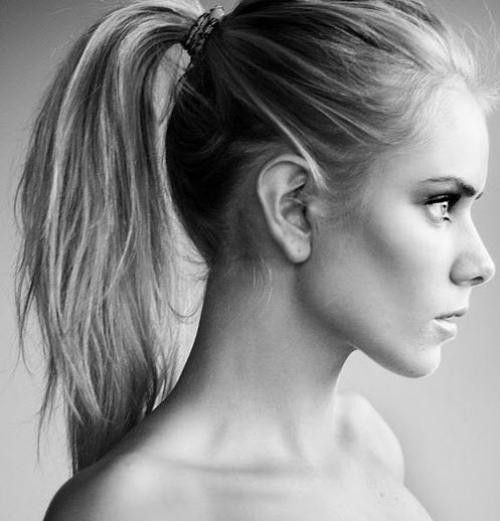 Do you long for the locks of a pop star or the skin of an actress? Perhaps you want the radiance of a royal or the body of a model? If so, itís time to revamp your beauty regime Ė dramatically.
Hereís how to look and feel like a star:
Enjoy a bird poo facial
Yes, thatís right! If you want to dazzle on the red carpet, a bird poo facial could be just what you need. Itís popular in Tinseltown and could help you stand out from the crowd Ė but donít just use any poop. Nightingale faeces contain nutrients that can revitalise you complexion and are popular with Victoria Beckham and Tom Cruise Ė apparently. If you really canít stand the thought, book a chemical peel at a reputable clinic and enjoy a fresh-smelling beauty treatment.
Have your blood sucked by leeches
While some people sip water to cleanse their system, others let thirsty blood-suckers do the work. Leech therapy is sweeping through the nation and is thought to detox and revitalise the body. During an interview on the Late Show, Demi Moore confessed to having this treatment and said: ďYou watch it (the leech) swell up on your blood, watching it get fatter and fatter - then when it's super drunk on your blood it just kind of rolls over like it's stumbling out of the bar."
Squirt your face with milk
According to Glamour Magazine, Cindy Crawford squirts her face with milk. Sound strange? Well it is a little, but thereís definitely method in her madness. Milk contains a number of vitamins and nutrients that nourish the skin and should leave you with a soft, smooth complexion. It might get a little smelly on a hot day, but thatís the price you will have to pay if you want to look like a super model.
Take a few sips of vinegar
Feeling a little bloated? Then take a few swigs of organic apple cider vinegar. This should settle your stomach and is thought to help with digestion. Black Eyed Peas star Fergie agrees and reportedly claims this tip helps her maintain her flat tummy. If you donít want to drink vinegar by itself, pour it over your salad or add it to your evening meal.
Go for a vampire facelift
If youíre afraid of surgery Ė fear not! A vampire facelift is a non-surgical procedure that involved a series of plasma injection. Yes, your own blood is channelled back into your skin and this is thought to boost collagen production. If the thought of this makes you cringe, dermal fillers such as Restylane help to get rid of lines and wrinkles and have a similar effect.
Whatever treatments you decide to go for, if you are thinking about a cosmetic surgery procedure, make sure you go to a reputable clinic in order to look and feel glamorous throughout 2012 and feel like an A-list star.
†