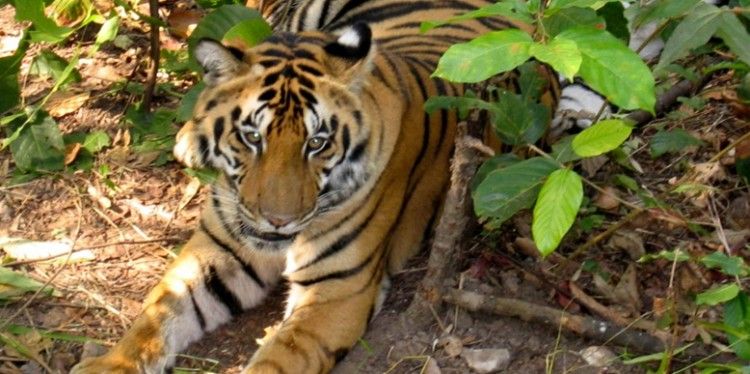 www.tourmyindia.com
Watching tigers and capturing them are among the favorite hobbies of most of the wildlife lovers and wildlife photographers. However, this task is not as easy as it may sound. One has to find out the perfect location to spot a tiger, set the camera and have patience to get some of the best shots. If you are hunting for such a place, then India is definitely on your bucket list. There are many tiger reserves and national parks across the country where spotting tigers in wild is quite possible.
To watch tigers live in action, here are top five places in India.
1. Bandipur National Park, Karnataka:
The Bandipur National Park in Karnataka extends over an area of 874 square kms. It is one of the most famous wildlife reserves of the southern India. A recent survey conducted in this national park states the fact that around 70 Bengal tigers find habitat in this national park. Government of India is running an important tiger project here to protect tigers. You can see many of tigers here and capture their natural actions in your camera. The best time to visit this park to see tigers is from March to September.
2. Jim Corbett National Park, Uttarakhand:
Located in the foothills of the Himalayas, the Jim Corbett National Park has crafted a niche for tiger tourism in India. Established in 1936, it is one of the oldest national parks and tiger reserves of Indiahaving over 500 square kilometers of space to accommodate a variety of species of animals. You can take a jeep or safari tour to spot jungle Cats, Jackals, Leopards, Fishing Cats, Goral, Sloth Bears, Bharal, Himalayan, Elephants, Tigers and other animals in the park. The Jim Corbett National Park is open from October to June, but the best time to witness the tigers is from March to June.
3. Ranthambore National Park, Rajasthan:
Famous for spotting the Bengal tigers, Ranthambore National Park of Rajasthan is one of the largest wildlife reserves of India. Extended over 1,334 square kilometers, this national park is the most preferred place among the wildlife photographers. Ranthambore National Park was announced as a tiger reserve by the Government of India in 1973 with the introduction of a project for tiger's protection from hunters. You can pass through many ancient ruins that are scattered across the park along with a fort where leopards and tigers are often seen. The park is open from October to June, but the most favorable months to spot the tigers are April and May.
4. Bandhavgarh National Park, Madhya Pradesh:
Bandhavgarh National Park was introduced as a part of the Project Tiger Network in 1993 and has the highest density of tigers as compared to other national parks. Spread over 100 square kms, the park is an ideal place for both, wildlife enthusiasts and photographers who are interested in capturing the sharp featured tigers. Bandhavgarh National Park is also acknowledged as 'The Land of The White Tiger', however, white tigers do not exist here anymore. You can take a safari trip to watch the tigers and other animals in the park.The park is open from October to June, but the best time to spot tigers is from April to June.
5. Sunderbans National Park, West Bengal
Sunderban National Park of West Bengal is full of mangrove trees, which makes it a perfect habitat for tigers and other animals. It is a great place to spot the Bengal tiger and have the best scenic photos of tigers. Apart from the rarely found Bengal tiger, you can also capture a variety of other animals like Wild Boar, Reptiles, Deer and Monkeys. September and May are the best months to visit Sunderbans to see tigers taking sun bath on the bank of the river.
These are a few places to see tigers in India where you can most probably spot a real tiger and have an unforgettable experience of watching some of their live moves. As the number of tigers is decreasing with time, the Government of India is continuously making efforts for the protection of tigers from hunters. Many new tiger protection plans have been introduced in various tiger reserves in India for the conservation of tigers, the national animal of the country.