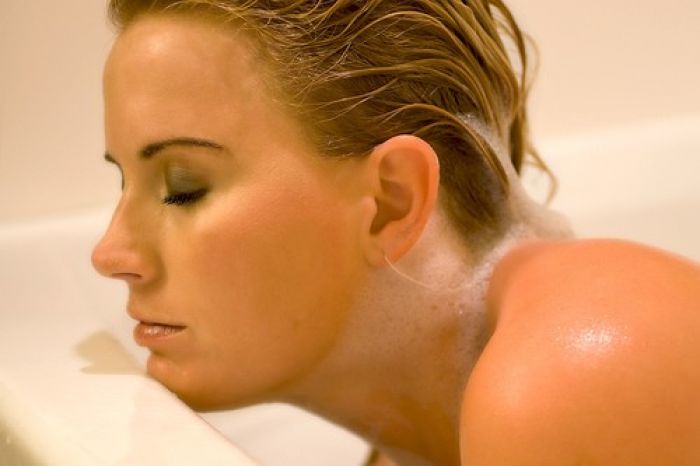 Image by Dennis Brekke
Luxury isn't always about extravagance and lavish spending – sometimes it's all about allowing time for a little self-indulgence, however simple or ambitious these pleasures can be. So, if you've caught yourself contemplating the dullness of your everyday life, here are five ideas to inject a dash of splendour into your weekly agenda...
5 Minutes for... a Quality Tea Break
While a cup of tea or coffee may be good enough to get you through the day while juggling work, parenthood and everything else in between, why not take the time to choose something more elaborate for this five-minute slice of you time?
Imported oolong tea or gourmet coffee (try Blue Mountain beans if you're not ready to brave kopi luwak just yet) to add a touch of luxury to each tea break. Oh, and swap those corner shop biscuits for a selection of macaroons or biscotti to ramp up the decident factor.
15 Minutes for... Escapism and Trend Hunting
We all have days when even pleasurable activities such as reading can seem like a hard job, but finding a short window for reading will allow you to stay on top of national news, fashion trends or just indulge your imagination. Online magazines and news websites are great way of saving time spent flipping through pages but try to get away from your desk and read using a tablet or e-reader where possible – sitting on the sofa is far more luxurious than an uncomfortable office chair.
30 Minutes for... a Relaxing Bath
Hot baths are indispensable for fighting off winter blues and making us feel a lot better about ourselves, especially if we add a little luxury to our individual bathing rituals. If you're still on a New Year's cleanse, why not make it a mini spa-session and dedicate this time to reading your favourite womens magazine while soaking in relaxing bath oils or purifying bath salts. Don't overdo it, though – any longer than 30 minutes in the tub can dry out your skin.
45 Minutes for... Pampering Beauty Treatments
Rewarding yourself with a professional beauty treatment every week is an easy way to satisfy that inner goddess that often gets neglected due to our busy schedules. Vary your treatments, such as chocolate therapies, Indian head massage and honey yoghurt body wraps, each week so that it feel less like another thing to tick off your to-do list. Even a quick manicure or waxing session can relieve stress and make you feel prettier and more appreciated.
60 Minutes for... a Meditative Experience
Yoga may have lost it's crown for trendy fitness in recent years, thanks to the rise of Pilates and kettlebell training, but it's still one of the most popular routes to a relaxed and lithe frame. Instead of sweating out of every pore while trying not to fall off a treadmill, yoga allows you to focus on your breath, which can be indulgent in itself.
For a truly magical experience, look for studios offering evening candlelight yoga classes for a peaceful and harmonious end to your day.
What other self-indulging breaks do you usually take throughout the day?
Susannah Perez is a London-based fashion-blogger who works hard and parties hard but always tries to find a little time for herself in between.