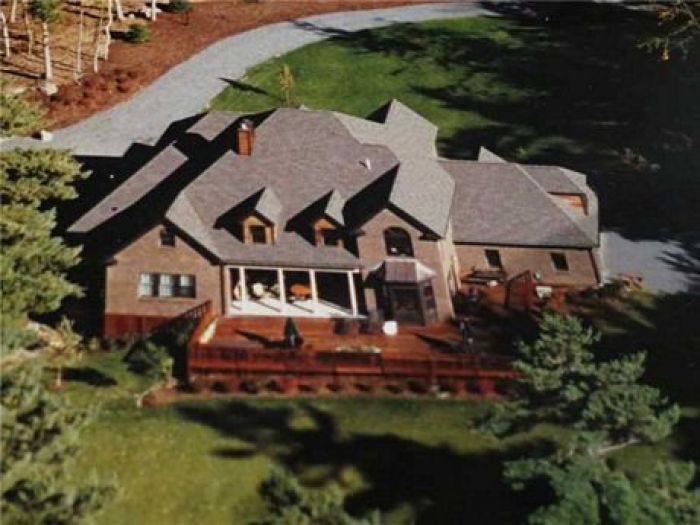 Luxury Portfolio
New Englanders have long settled in the Maine region for coastal living at its best. The cool climate and rocky beaches produce abundant seafood and vast amounts of outdoor entertainment. As we take a look at five New England homes we reveal the best of Maine coastal estates.

Cape Elizabeth Lot
Just close your eyes and envision your dream home along Cape Elizabeth, Maine. If you had a half acre lot with an ocean front view, what would come to mind? Would your home have three stories full of master suites with terrace views overlooking the ocean? Possibly you would build a single story home with 30-foot floor to ceiling glass windows? Or if you are someone who loves the outdoors, the deck area might get the most attention, full of gardens, an in-ground pool, barbecue and outdoor kitchen. Itís all possible with any blank slate like this property on the Maine coast.

Manchester Mansion
Next we have a lakefront home along the Cobbossee. The lake is famous among Maine† residents with itís over 60 miles of shoreline, 100-foot depth and functional landlocked lighthouse. This 4,500 square-foot brick residence represents the best in mankindís workmanship with its two-story foyer and great room. The pristine woodwork is ever apparent in the Brazilian floors and cherry cabinetry. The expansive windows reveal the western lake views. The main levelís master suite has a large cedar wood closet with access to the deck and its bountiful views. The Manchester, Maine coastal estate also contains a wine room, and 50-inch deck to enjoy the natural scenery. In total, there are four bedrooms and three baths in this 10-room home, built upon a massive four acre lot.

Ocean Park
Along the seaside community of Ocean Park resides the Nautilus by the Sea Bed and Breakfast. This 21-room residence contains 13 bedrooms and 15 baths and was built in 1890 in a Victorian shingle style manor. Along seven miles of coastline homes like this are ideal for a getaway home on the beach.

South Freeport Harbor
This next South Freeport Maine coastal estate is surrounded by two story high trees. The contemporary residence measures in at almost 4,000 square feet with an exquisite design taking advantage of the ever abundant harbor views and warm fireplaces. In total there are two bedrooms and three baths in this home on a two acre lot. There is an attached garage and carriage house. Additionally, the home has private water rights.

Colonial Estate
Recently built and newly renovated this home, also in Cape Elizabeth represents the area well. Throughout the two-story residence are terraces showcasing breathtaking ocean views. The residence has an updated kitchen with white cabinetry and marble counters. The four bedrooms, four baths and seating areas reveal a family home at its core. Two fireplaces warm the space on a chilly night and the center heating system does the rest.