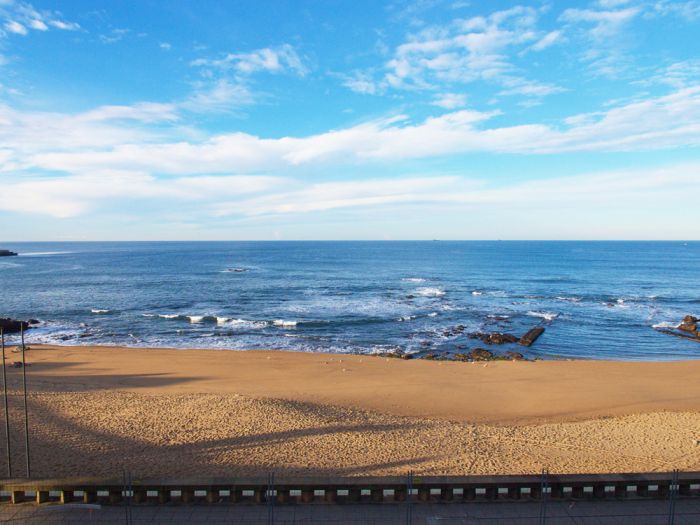 Photos Credit: Columbia Hillen
Open the windows and the Atlantic Ocean rushes in (not literally, of course) with a hypnotizing, swishing sound and an uplifting stream of fresh, salty air. Not to mention the exquisite crushed persimmon sunsets that are on display from the same perch. Such are the delights of a stay at the luxury 'Flattered to be in Porto' apartments designed by the architects Barbosa & Guimaraes in Porto's revitalized Foz do Douro district.
With a sandy beach a mere twenty yards away, a long pier featuring a candy-striped lighthouse, boats of all kinds on the far horizon, people leisurely walking their dogs and a fisherman on a bicycle, rod in hand, the perfect seaside picture is complete.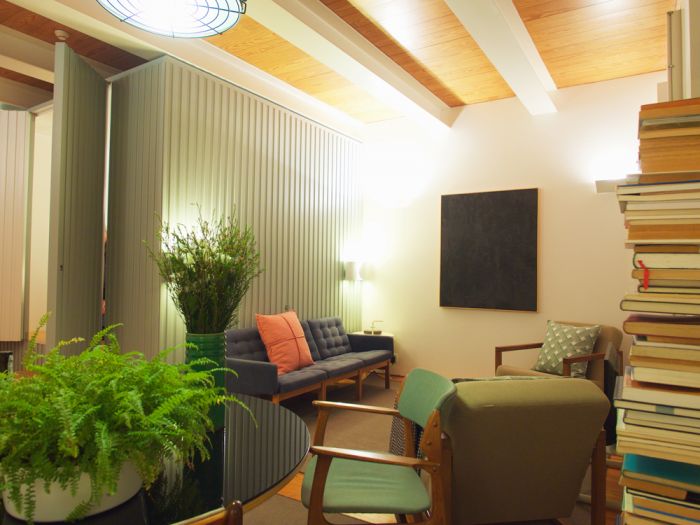 Creative design by Architect José Carlos Cruz with paintings by artist Pedro Matos comprise a modern interior that also features varnished bare-wood floor, ample cupboard space, three windows looking directly onto the sea, a large round dining table with two chairs, two comfortable armchairs, a settee, oven, refrigerator, television and coffee/tea-making facilities. Fresh flowers enhance the living room, and the stylish marble-like bathroom features a wonderful walk-in shower.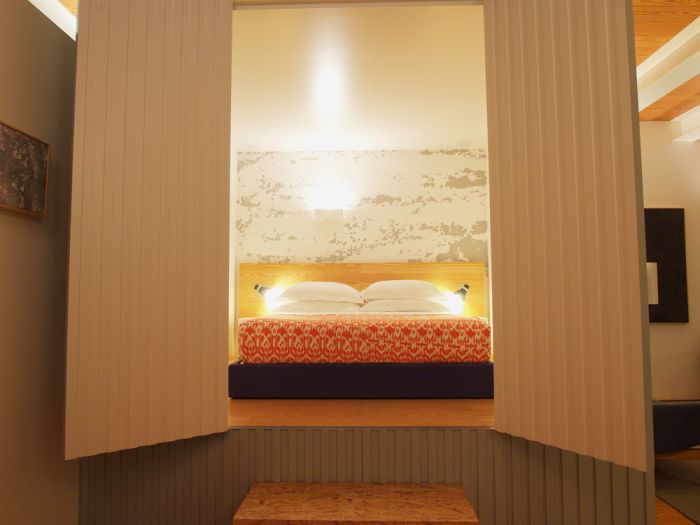 Architecturally interesting, the bedroom is neatly located within a self-contained, box-like structure tucked behind two doors on a level a step above the rest of the apartment. Breakfast is provided upon request, in a charming wicker basket left outside your room which includes cereal, milk, fresh orange juice, pastries, cheese and ham. A coffee machine provides the more flavorsome Portuguese version of a Nespresso.
The apartment complex is on a regular bus route both into Porto's main train station, near which are museums and art galleries. The meandering coast is dotted with charming, beach-side seafood restaurants and cafes.Immediately outside on Rua Senhora da Luz, one of the neighborhood's main commercial streets, are restaurants, cafes, bars, small stores and supermarkets, many of them facing the sea.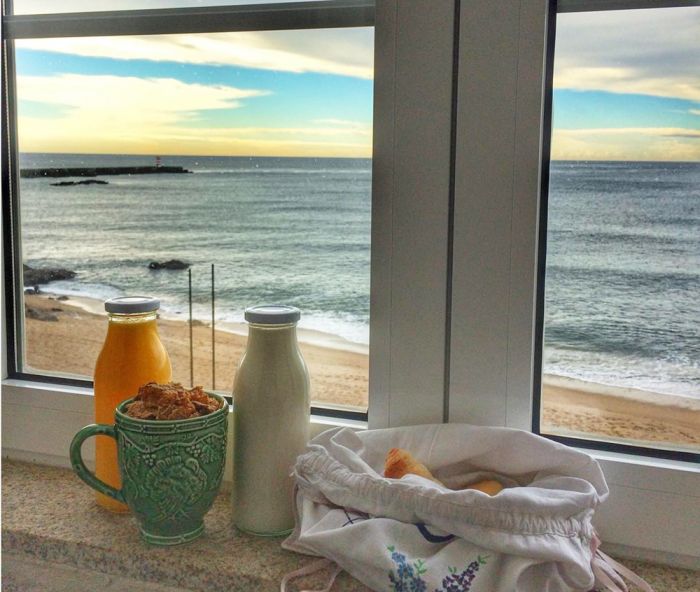 Fancy a down-home pub where locals hang out while sipping beer and brandy? Try Bar Condicionata or Napoleon Bonaparte, both less than a five-minute walk away. More interested in something a bit trendier? Try the snug Bar Tolo, which also has a small street terrace. As for history, a medieval castle is nearby and is well worth exploring.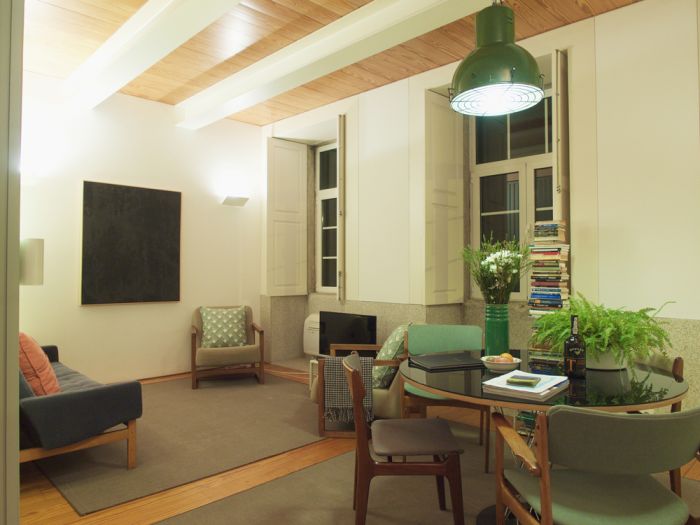 If you yearn for the fresh air of a seaside retreat that is also within walking distance of lively neighborhood cafes and restaurants (not to mention a short 15-minute drive to downtown museums and art galleries), 'Flattered to be in Porto' is the right choice.