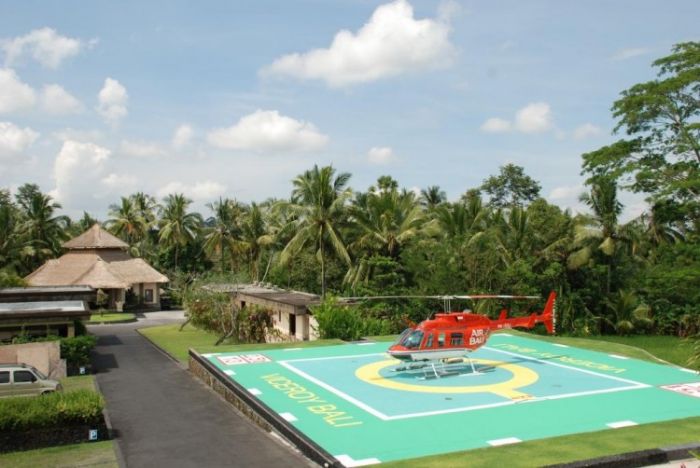 www.viceroybali.com
Do you know that Viceroy Bali has the only helipad in Ubud? Do you also know that this means scenic helicopter tours of Bali can be boarded from here?
There are a number of tours to choose from, but we recommend one of these: Temples Coastline along the west and south coasts of Bali; Kintamani Volcano for views of Mount Batur and its lake from the sky; and The Best of Bali that includes Tanah Lot temple, Mounts Agung and Batur, Nusa Dua and Candi Dasa.
The charge for each helicopter tour is the same, regardless whether the number of passengers per flight is one (minimum) or four (maximum).
†
About Viceroy Bali:
Crowning a secluded ridge above Baliís Valley of the Kings, Viceroy Bali is a luxurious 25-villa retreat for those seeking the exclusive, the exotic, and the elegant in all things. With mesmerizing views of the serene valley below, and once a favored retreat of royals, the resort offers five categories of expansive yet intimate villas, each with its own pool; attentive discreet service; bespoke facilities, including an award winning restaurant, spa, gym, onsite helipad, and, coming soon, a tennis facility; and convenient access to the many wonders of the region. Above all Viceroy Bali provides the discriminating traveler with the rarest of rewards while providing the ultimate in sensual privacy savored in an authentic Balinese setting.
†
A member of Small Luxury Hotels, Viceroy Bali is located near the village of Ubud in central Bali.