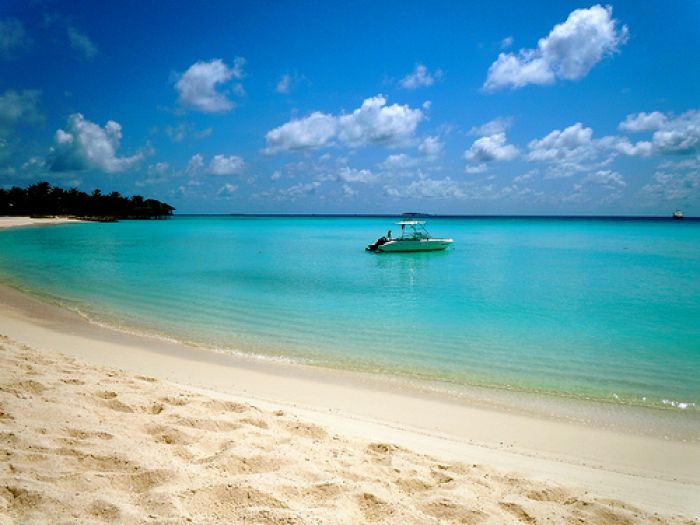 Image by: Sarah Ackerman
As the nights start getting colder, itís time to think about planning for winter. But if rainy days and frost donít sound like your idea of fun, then why not jet off to one of these sunny destinations?

From beaches to multiplex shopping malls, thereís sure to be one vacation spot that sounds like your idea of a perfect winter paradise!
†
The Portuguese Algarve

If you live in the UK and donít fancy heading too far afield, then why not pay a visit to the Portuguese Algarve?

The average temperature in December is 15įC, but although this may not be ideal sunbathing weather, the bright days and cloudless skies are sure to lift your mood.

If youíre a bit of a golfing nut and fancy the ultimate luxury experience, then rent out a gorgeous villa around one of the many golf courses in Castro Marim. Many even come with your own personal butler, so youíll have your every need catered to.

But golf courses arenít all that this area has to offer. Spain is just a 15 minute drive away and there are several gorgeous beaches along both the Spanish and Portuguese coasts. Many beaches run lessons in water sports and if you drive an hour to Albufeira you can even go on a dolphin safari.


Thailand

But if temperatures below 20įC just wonít do, then why not consider booking a flight to Thailand?

December to February is the perfect time to go, with warm weather guaranteed and humidity levels low; during winter Thailand receives a cool north-eastern breeze that helps to ease the 28įC heat.

Despite what you may believe, South-East Asia isnít just for backpackers. Head to Bangkok for world class shopping and many wonderful buildings. Avoid the notorious Kao San Road, and instead stay in one of the luxury hotels near to Siam Square. From here youíre just 5 minutes from several shopping malls, cinemas and the Bangkok Art and Culture centre.†

Siam Paragon and MBK are two great malls that you simply must visit, and although they have budget food courts, they also have fine dining experiences available too. If you want the ultimate designer shopping experience then Siam Paragon is the ideal place to go. Visit the Gourmet Market before you head home to pick up some tasty treats for your friends and family.

Once youíve shopped till youíve dropped, you can head to the nearby island of Koh Samet for some relaxation, or journey north to Chiang Mai for a more cultural experience.


The Maldives

But if youíre looking for sunshine and sand, then look no further than the Maldives. With an average December temperature of 28įC, this is one place you wonít need a jumper!

†If youíre after privacy and quiet, then there are several hotels and villas that occupy their own mini tropical island. With crystal clear waters and white sands, this could be the perfect winter getaway. There are plenty of opportunities to go diving and snorkelling, and many resorts offer kayaking, kite-surfing and jet-skiing among their water sports.

If youíre planning on taking small kids away with you, then it can sometimes be a good precaution to choose hotels that have pool enclosures, but with the sea a balmy 26įC, itís likely that youíll spend most of your time splashing around in the waves.

In your own little piece of paradise, youíre sure to feel a whole world away from the gloomy weather back home!


So what are your plans for this winter? Will you be braving it with your thermals or paying a trip to Christmas Island?