courtesy of Four Seasons
Recently celebrating its 1st birthday, Four Seasons Resort Vail is celebrating yet another recognition: the esteemed Forbes Travel Guide 5-Star Spa Award. One of only 30 spas to make the list, and one of two in Colorado, the new spa is a heavy-hitter of the industry offering the Vail Valley luxury spa services and supreme spaces.
Of the recognition, General Manager Hans Willimann stated, "It is a tremendous honor for our Resort to receive this accolade from Forbes Travel Guide having been open less than one year." Spa Director Craig Newton attributes the award to his phenomenal staff, adding "I am extremely proud of our wonderful therapists, who are largely responsible for the accolades our Spa continues to receive," Newton beams "It is quite an outstanding recognition for our spa, since there are many amazing spas in the Vail Valley."
The luxury spa, overlooking the heated outdoor pool and complete with its own Earth Wind and Sky Ritual, is at home in its mountain surroundings with appropriately contemporary décor and themed treatments. Affording spa-goers spectacular services such as a Skier's Massage or the Heavenly Himalayan Contour Wrap, the spaces are as posh as the services. With cozy indoor fireplace mirrored by an outdoor fireplace and seating areas as well as water features in both the men's and women's lounges, everything from the steam room and chic furniture to the outstanding therapists and staff of the spa scream the quality-over-quantity standards of Four Seasons.
"I love the environment here at The Spa," says Mandi Ashbrook, a Front Desk receptionist at The Spa, "It's exciting to be a part of something that has an eye to the future. We have such a fun camaraderie; as energy-driven people, it's wonderful to be around so much positivity." And the guests visiting the spa agree with raves showing up in Condé Nast Traveler's "Hot List" of the World's Best Spa, the "It List" by Travel + Leisure, and a finalist in Virutoso Life "Best of the Best" Spa category. Travelers from afar and Coloradans themselves are flocking to the oasis in the mountains, a peaceful sanctuary with thrillingly unique and fantastic services with a spa staff that is unparalleled in both skill and sunny customer service.
The excitement and buzz over the recent accolades is in wonderful contrast to the relaxed guests and pampered people who enjoy every bit of Four Seasons Resort Spa; proud moments for all, the bar has been set high in the Vail Valley for the rest of Colorado to follow.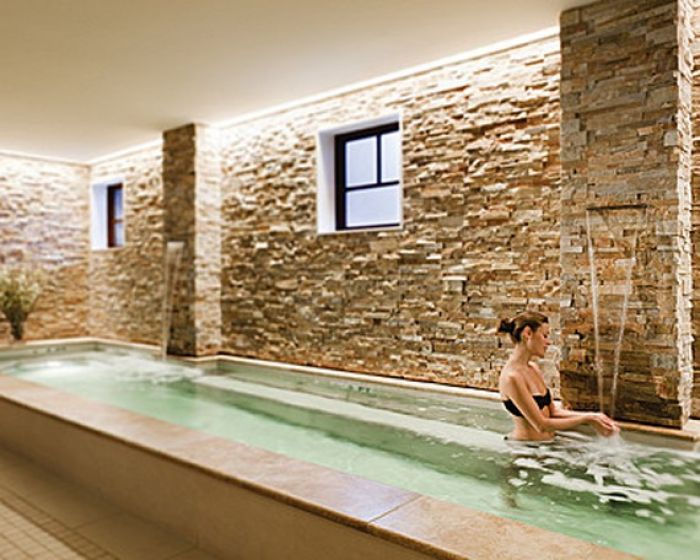 courtesy of Four Seasons
Water feature in the Women's Lounge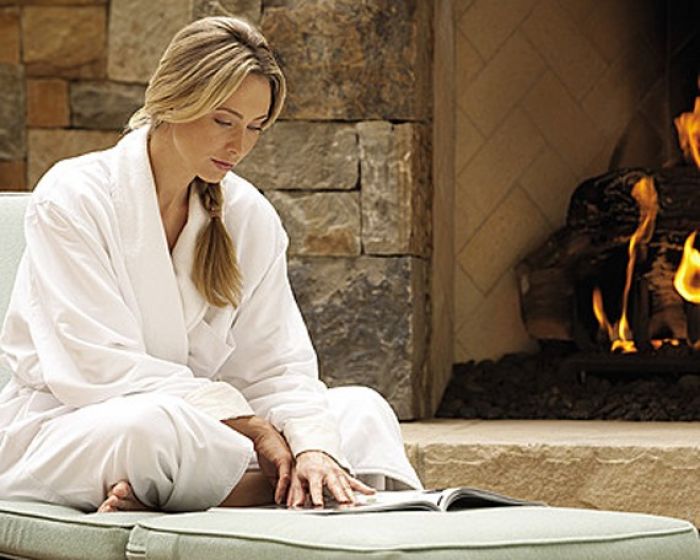 courtesy of Four Seasons
Outdoor fireplace and relaxation lounge