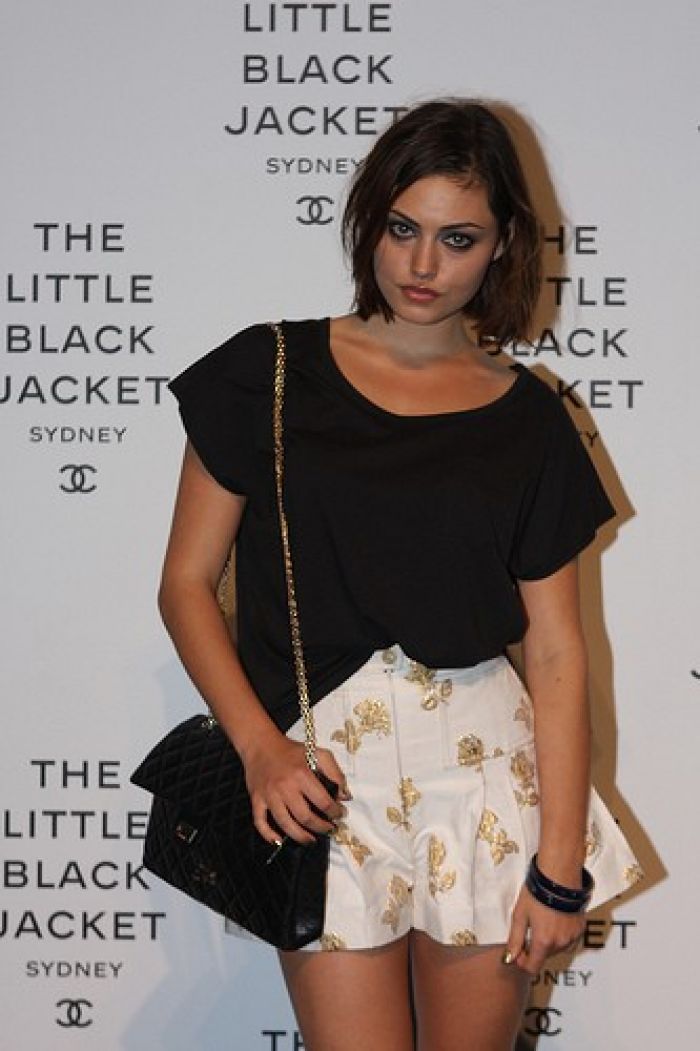 Image: Eva Rinaldi Celebrity a
The world of fashion is aglow with beauty and promise; but window-shopping is usually the closest most of us will come to owning a classic designer piece. However if you ever find yourself in the midst of a windfall, here are a few timeless designer creations that you might want to point yourself in the direction of.
Chanel's 'Little Black Jacket'
This garment is so iconic that in 2012 London's Saatchi Gallery hosted an exhibition dedicated solely to celebrating its creation. Over 100 celebrities participated, under the watchful eye of Karl Lagerfeld, to show their respect for Chanel's 1954 design. This triumph of timeless style celebrated the liberation of women's fashion from traditionally feminine shapes to more slouchy and masculine forms under the influence of the prestigious Coco Chanel.
Before Chanel, women were expected to contort their bodies into bustles and heavily structured clothing designed to enhance the female form and morph it into what was commonly considered the 'perfect' contoured aesthetic.
Her rebellious and revolutionary command of fabric and design created the 'Little Black Jacket' in defiance of the constricted S-bend silhouettes that had come to dominate the fashion world at the beginning of the twentieth century. The appeal of this creation is class and versatility; and origins that defied fashion convention before emerging to dominate the very scene that Coco so defiantly contradicted.
Mulberry 'Bayswater' Handbag
The Bayswater was named after a leafy area in West London and the success of its design lies within the fusion of Mulberry's rural heritage and urban practicality. This particular release has become the brand's most recognised designer handbag worldwide, and was designed by Nicholas Knightly, who joined Mulberry in 2002.
Although quintessentially traditional in shape, and drawing inspiration from the original bags carried by English doctors; the style incorporates a smart and modern edge which has become synonymous with fashion-conscious businesswomen looking to accessorise a well-tailored outfit with an equally design-conscious – yet practical – handbag. The Bayswater would serve as an excellent addition to any woman's wardrobe; especially when teamed with designer glasses and a classic timepiece.
Alexander McQueen Scarf
A staple go-to of the Alexander McQueen catalogue is the iconic collection of silk scarves finished with his signature logo. Over time McQueen's collections have been become synonymous with controversy; his A/W95 collection 'Highland Rape' was an initial indication of McQueen's tendency to not only raise eyebrows amongst consumers and peers alike; but also his tendency to seek solace for his garments in obscure locations away from the loud glamour of traditional runways.
2006 saw the launch of what has become the trademark McQueen scarf; originally sold only in black and white but now available in a rich mix of colours and styles. A truly iconic piece of design.
Prada Dixie Gradient Sunglasses
Nothing quite says 1950s glamour like a cat's eye frame; and Prada have hit right on the nose with this contemporary take on a classic. If you've ever coveted a pair of Prada sunglasses you'll know the difficulty of browsing a bedazzling range of colours and shapes; and the agony of having to choose just one.
The Dixie specs however combine a retro-futuristic feel with the hard-wearing nature of a quality designer accessory and are a great investment.
Share some of your favourite classic designer pieces in the comments below.
Image: Eva Rinaldi Celebrity and Live Music Photographer