Franke
The Franke brand is well known in the kitchen industry for its high end luxury sinks, which was no surprise to us when we heard about their recent collaboration with International Stone Collections. We were surprised, however, to hear about the project itself, which resulted in a beautiful and functional piece of art.
International Stone Collections owner Jake Levy designed and created the piece using 500 pounds of refined amethyst to create the sink's unique base. From there, the amethyst was further refined to 80 pounds and each crystal was hand placed across the sink's base.
What makes this sink so unique is the type of amethyst that was used is extremely rare and collected from geological formations called geodes, a sedimentary structure found in certain types of volcanic rock. The geodes contain the amethyst inside. Once the geodes are split, each crystal inside is individually extracted and separated from the rock.
Topping off the gorgeous purple amethyst base is Franke's Polyedro sink. The diamond cut bowl perfectly complements this new high fashion design.
Be sure to check out the video created by International Stone Collections at frankeluxuryusa.tumblr.com or facebook.com/frankeluxuryusa.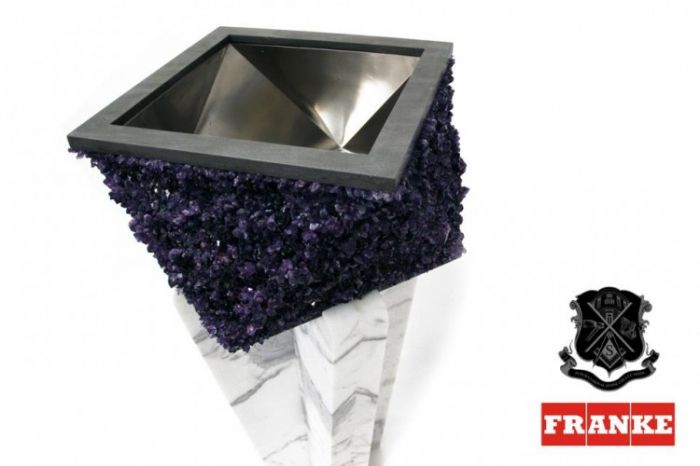 Franke