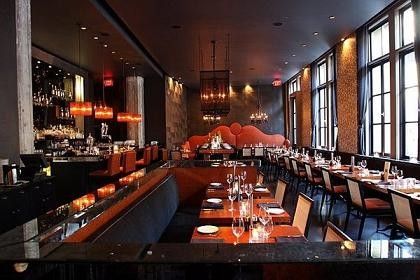 yelp.com
In the mood for breaking a little bread? French bread that is. The french are known for their love of great food and wines. For their love of sharing meals with family and friends. The french simply have a "passion" for food. It wouldn't be unusual to sit down at a french dinner table and experience not only the wonderful creations before you, but the boisterous conversations coming from each and every guest. If that sounds like a place you'd like to be then you should visit Chez Papa Bistrot located in San Francisco's Mission District.
With their authentic French Provencal Cuisine and their casual layed back atmosphere you'll experience a tantilizing menu that will keep you coming back for more. Receiving the Bay List Winner award for the best french cuisine in San Francisco was just one of the many accolades they have received. Enjoy such items from the menu as Beef Tartare, Mussels in Pastis, Duck Confit, Escargots de Bourgogne, just to name a few items on the menu. Be sure to ask about the special champagnes and wines they offer.
Chez Papa Bistrot also offers a "Dine About Town" lunch menu along with a "Dine About Town" dinner menu for those interested. The lunch menu includes an appetizer and entree while the dinner menu offers an appetizer, entree, and choice of dessert. Both menus provide a varied selection to choose from. These menus are available everyday, year round and not just for special events.
If you can't get seating here at Chez Papa Bistrot (busy, busy) then they can accomodate you just down the sidewalk at their second location Chez Mamam which offers a slightly lighter menu.
You migh also be interested in:
yelp.com
yelp.com