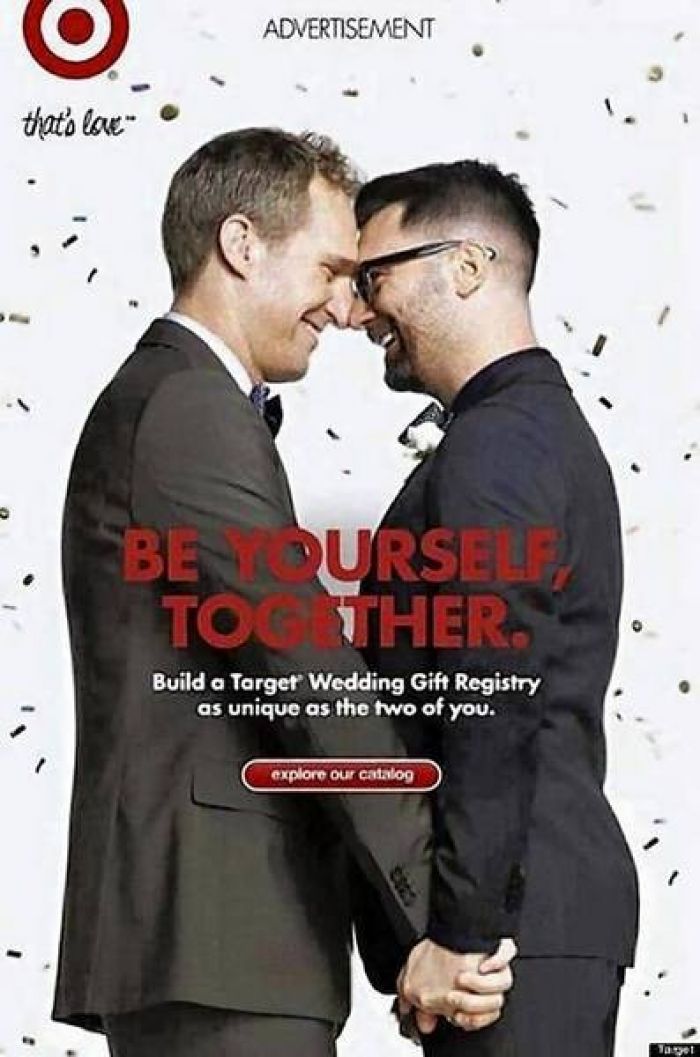 Target
Many of the biggest supporters for gay rights are individuals and companies that work with style, jewelry and cosmetics. If you're wondering how the fashion and beauty community have coexisted so well, the LA Times has put together a wonderful timeline that highlights the fashion industry's efforts for gay rights.
Jesse Tyler Ferguson and Justin Mikita's Tie the Knot bow ties are not the first product to emerge from the intersection of fashion and the marriage movement. Here's a brief timeline of other recent occasions when the fashion industry showed its support for gay rights:
May 2009
Mannequins at Levi Strauss stores in New York City, Los Angeles, Chicago and San Francisco sport White Knots, a symbol of support for same-sex marriage.
April 2011
Marc Jacobs releases a limited-edition T-shirt to support the Human Rights Campaign, a gay rights advocacy group. The unisex shirt features an image of a lesbian couple and their child with the text "I pay my taxes, I want my RIGHTS!" Read More