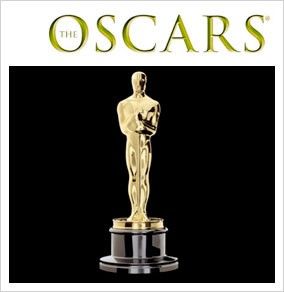 we-vibe.com
I spent a most of my day at the 201 Oscar gifting suite run by GBK. On February 24th and 24th, the luxury lifestyle gift lounge and special events company honored the 2012 Academy Award nominees and presenters with its annual gift lounge at the W Hollywood hotel in, obviously, Hollywood. There was some pretty impressive swag here, but the beauty product lover in me was most impressed with the beauty and skin care treats.
The W Hollywood is sleek, hip and modern; all those young starlets I saw at the Oscar gifting suite fit right in. I didn't see anything untoward or tacky at the GBK gift lounge this year, however, I seriously enjoyed watching Lou Gossett Jr. being fussed over by press and sponsors of the event.
Star-gazing is ok, but I really enjoyed talking with some entrepreneurs and company reps who had passion for their products. Being an small business owner, I know how hard it is to get your name out there. Thesw were my favorites in terms of both the friendly knowledgeability of their representatives and the product themselves.
Vani-T
To me the gift was most impressive, they made me feel like a celebrity. The Gift was gorgeous. It was a selection of chemical free products including Mineral makeup, Tanning Moisturizers, Bodywear and Teeth Whitening. The cases were covered in Bling! They were one of the nice group of people that were there. This Aussie based company can be found at www.vani-t.com.
RevitaLash ADVANCED
These are my favs of all time, they always treat me very well. They are famous for the eyelash conditioner that can grow your lashes the lenght of lash extensions. But I was a willing tester of the newest product Hair by RevitaLash of which is a conditioner that gives you thicker fuller hair. I will let you know later down the line how it works for me. They can be found at www.revitalash.com.
My Pillow
These guys were the presenting sponsors of the Oscar Lounge and they had a comfy pillow bed in the middle of the floor. MyPillow® uses a unique, patented medical fill that stays cool, conforms to your exact individual needs regardless of sleep position, and stays healthy for your full 10-Year Warranty. It is dust mite resistant, non-allergenic, and you can wash and dry it as easily as your favorite jeans. My son and I fight over this pillow, this a luxury must have. Not available in stores, but exclusively at www.mypillow.com.
Sure, there were some diamond, custom build your own watches, Ipods, High end jewelry but as a member of the media, I could only look at those — the diamonds are reserved for celebrities! It's a surreal experience to wander through a series of rooms with famous people in them, and other people bestowing gifts upon them and they are dragging these luxury items in a huge duffle bage that requires a bell cart to carry them out to valet in.
But what's surreal to me is reality to them. In some instances I kinda felt out of place like flying coach on Spirit Airlines. Reality may be subjective, but objectively, I had a fantastically fun day at GBK's Oscar gifting suite. Thanks, GBK; you really know how to put an event together as always. I love you Gavin and your team!
Disclaimer: At the invitation of GBK Productions, I attended and received a bunch of products at the Oscar gifting suite in the W Hollywood hotel.