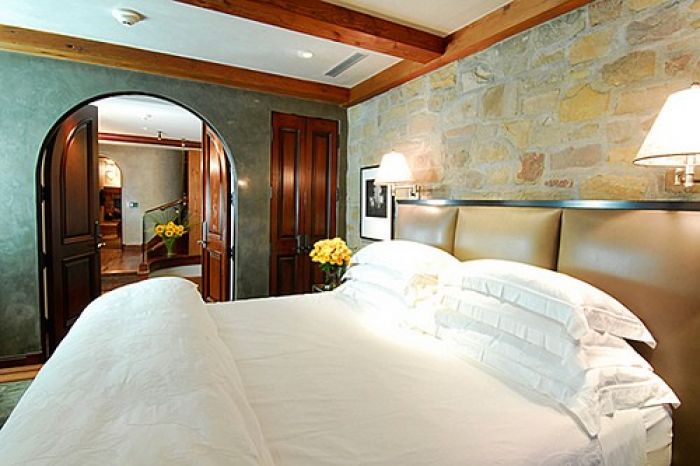 CC image from Flickr
Most people will spend up to or more than a full third of their lifespans in their beds, so paying attention to the quality and comfort of that space can pay off hugely. A truly restful and luxurious sleep depends on more than just selecting a high-quality mattress or investing in memory foam pillows. Once you have chosen your ideal bed, mattress and pillows, you must turn to the selection of bed linens.
Finding the Perfect Pillowcase
Pillowcases that are made out of cotton and similar materials constantly tug at the skin and hair as you sleep. This doesn't just cause the obvious problems such as sleep-creases that you see on waking. It can also contribute to micro-wrinkles.
Pure silk pillowcases, by contrast allow the skin and hair to glide and slip smoothly over the surface of the pillowcase. They can help to prevent split-ends and minimize frizz and bed-head, which is especially important for those with curly hair.
Unlike cotton, silk does not draw moisture away from your skin and hair, helping to keep you looking younger and healthier. Silk is also a breathable material that regulates temperature naturally, helping to keep you cooler on warm nights. Look for 100 percent silk charmeuse pillowcases.
Choose the Right Sheets
Egyptian cotton is the classic choice for bed sheets, and the high quality of the material makes it easy to see why. However, you donít have to limit yourself to cottons. Silk is also an option for bed sheets, with its temperature-regulating properties making it ideal for warmer climes.
Those who are looking for a luxury option that will help to keep the cold and heat at bay might want to consider linen. Woven from the fibers of flax plants, linen is smoother and stronger than cotton. It conducts heat very well and provides a cozy and comfortable sleeping environment. It helps to wick moisture away from the body, which allows you to wake feeling fresher than with other options.
Those with allergies might want to consider bamboo bedding. This material is soft and thermoregulating as well as being hypoallergenic. The bamboo plant is one of the fastest growing in the world, which means that it has excellent green credentials as well.
When choosing bed linens, always check the thread count. Thread count, defined as the number of threads per square inch of fabric, indicates quality Ė bigger thread counts mean higher quality fabric.
Whether you work in high finance, provide the best web design DC can offer or spend your days raising children, a luxurious nightís sleep can help you to face the day with energy and enthusiasm. Try sleeping on high thread count sheets for a luxurious nighttime experience you can only dream about.