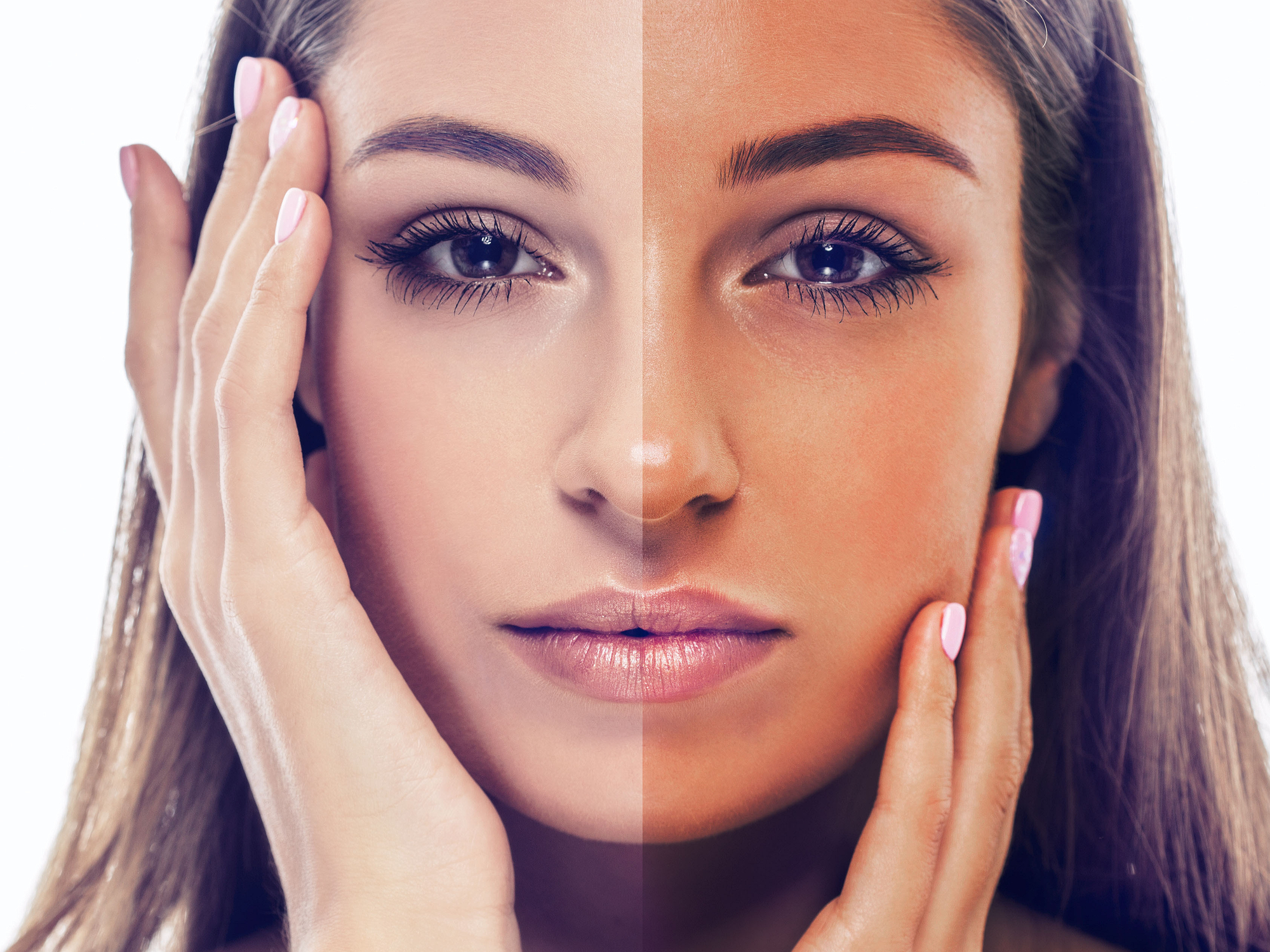 Shutterstock
It's the start of a brand new year but let's be honest, it can be hard to feel bright and cheery with the current frigid temperatures outside. In the dead of winter, the cold weather can have a major effect on our skin and mood. There are plenty of helpful skin rejuvenation tips and tricks out there to help restore your skin's natural glow, but if you're looking for an easy alternative to faking that vacation glow, I've got something for you. When used together, these three beauty products will enhance your skin to give you a glow that will leave you looking bright and refreshed- even if you haven't been on vacation since the summer!
1. Becca Shimmering Skin Perfector
One swipe of this beloved liquid highlighter on your best features is all you need to achieve a soft, dewy glow. Dab the skin perfector across your cheekbones and down the bridge of your nose for a subtle effect or apply evenly under foundation for a flawless finish throughout the face. Becca's seven shade options and the multi-toned pigment pearls found in the highlighter make applying this product a breeze, practical even for body application.
2. Anastasia Beverly Hills Stick Foundation
This popular contour stick can be used for both all-over coverage and contouring but is especially effective in highlighting your face's best angles. Apply your shade just below your cheeks, the sides of your nose and forehead for a subtle lift that when combined with a highlighter, will enhance your face's features for a lift that's natural and flattering.
3. Maybelline Dream Bouncy Blush
Unlike other blush products, this mousse blush allows you to build your colour instead of having to swipe on a lot of product all at once. Its soft, velvety feel makes for easy application, perfect for retouching throughout the day. Simply use your fingers to swipe and blend when on the go.
A quality blush, highlighter and contour stick is all you need to nail a vacation glow quick, without any extra effort.