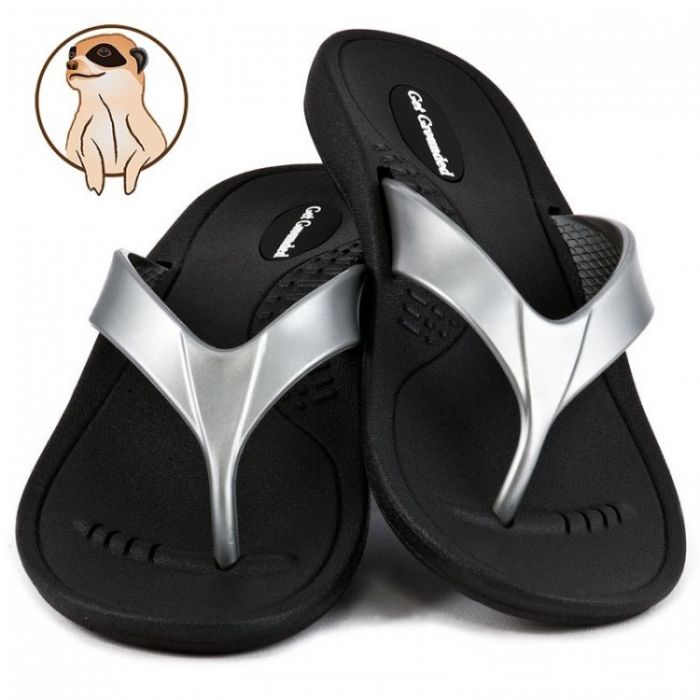 Groundals
You need to be more grounded. Not in the worldly sort of way, but more like the footwear kind of manner. To do just that, we recommend Get Grounded Footwear.
If you are looking for a healthier lifestyle, Groundals have just what the doctor ordered. "With the modern lifestyle, we can become separated from the earth," said Justin Donoghue, chief operating officer of Get Grounded Footwear. "This disconnect from the ground can create an unwanted positive charge, while naturally our bodies carry a negative charge. Grounding reconnects us to the Earth and neutralizes the body's built up positive charge. The benefits you get are on a physiological and bioelectrical level."
Grounding is an ancient science founded on the belief that people who place non-conductive barriers between themselves and the ground lack the healing power of the Earth's energy. When the body is grounded, it readjusts, creating a physiological balance by allowing the body to absorb millions of what are called 'free electrons' from the earth's surface.
What does this mean for your overall health? A better balanced body, faster recovery from physical activities and enhanced vitality. "Even for just a few minutes a day, wearing Groundals allows you to stabilize your body so you feel better, look better and sleep better," Donoghue said. "The shoes allow electrons to pass through the shoe and into the body. The active effects of grounding differ from one person to another."
For more information, visit www.getgroundedfootwear.com.