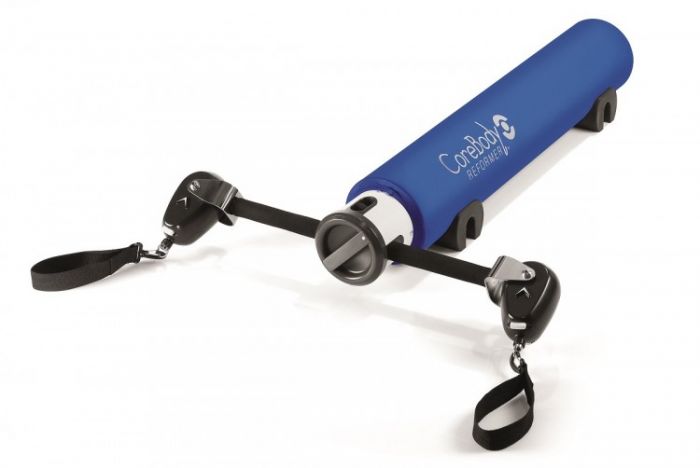 CoreBody Reformer
The holidays are over and gone with them are your New Yearís resolutions to get in better shape.
Donít you wish you could just get motivated to get back on track?
Instead of hitting the gym, now there is an easier way to lose those pounds right in the comfort of your own home. Introducing the CoreBody Reformer, a home fitness machine that uses all muscle groups at once.
After one monthís use, you will notice a marked improvement with weight loss.†In two months, your body will be looking toned and you will be feeling great.
Donít cheat by taking off some important exercise time while you are on vacation. The Nautilus system can be easily folded up into the size of a yoga mat and is lightweight enough to put over your shoulder for easy transport.
There are up to four different workouts included on one DVD but we prefer the total body express to get started. In just 25 minutes, you will be introduced to cardio and toning exercises that are designed to burn fat and help tighten your whole body.
Once you have mastered this one, move onto the core essentials, which targets your abs, back and waistline. We love how each workout is easy to do and takes less than a half hour to complete.†
Now you have no excuse not to get into better shape!
For more information, visit http://www.corebodyreformer.com.