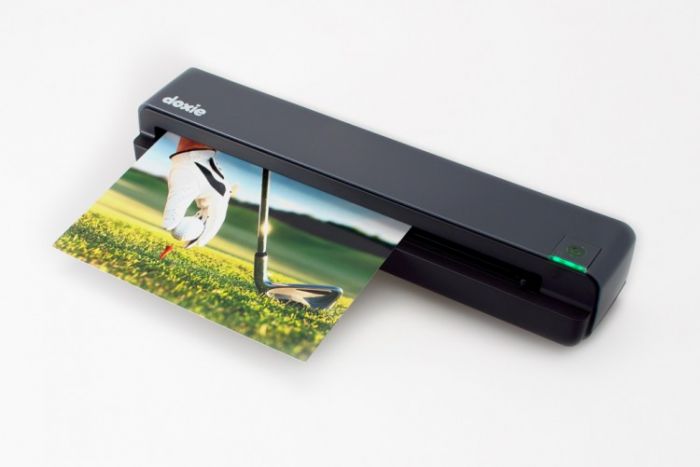 Doxie
Your desk is about as unorganized as your life. Everywhere you turn there seems to be a missing file, a receipt that should be filed or an email that needs to be sent.
It's time to get organized. And the easiest way to do just that is by getting your act together.
Meet Doxie One. This little scanner will change your life. Its compact design (about the size of an empty paper towel roll) allows it to be easily transportable – take it with you on business trips and you can scan papers simply with just one push. The coolest thing about this unit is it does not require a computer and can sync up easily with your iPad, Mac or traditional PC.
Here you can easily save PDFs and even share them like we did via Dropbox. The setup of this unit is just as easy. Simply connect the power, insert an SD card, which is included and just press the button and you're ready to get scanning.
Now there is no excuse not to be organized, at least in your professional life.
For more information, visit http://www.getdoxie.com/product/one/.