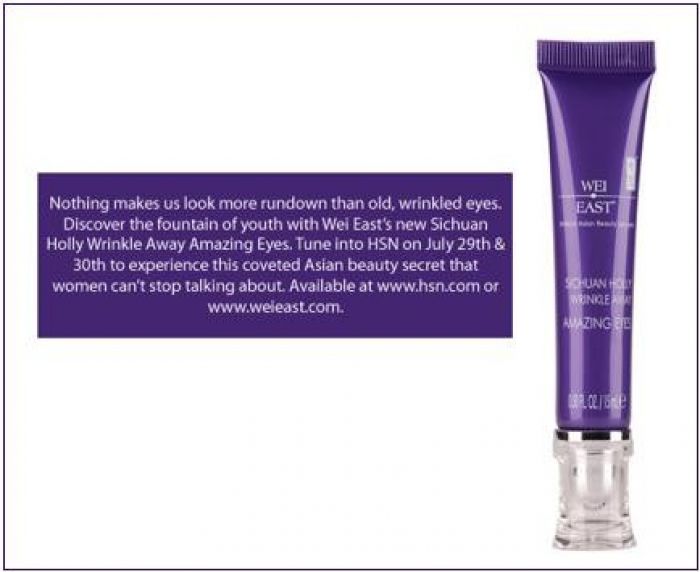 Wei East
You can't fight the signs of aging but you can help diminish them. Meet Wei East's newest product, Sichuan Holly Wrinkle Away will have you on your way to younger looking skin.
The skin care product offers a one-step way to reduce the appearance of fine lines by day while smoothing them out overnight. This cream is loaded with three powerful complexes including Sichuan Holly, Silver Grass and White Rose Root. This specific combination of ingredients is designed to fight wrinkles and help deliver visible, rapid results.
Be sure to tune in to HSN this Sunday and Monday,July 29th & 30th asWei Brian, founderWei East as she introduces her new product, Sichuan Holly Wrinkle Away Amazing Eyes.
Wei East Sichuan Holly Wrinkle Away is available for $28. For more information, visit www.weieast.com.