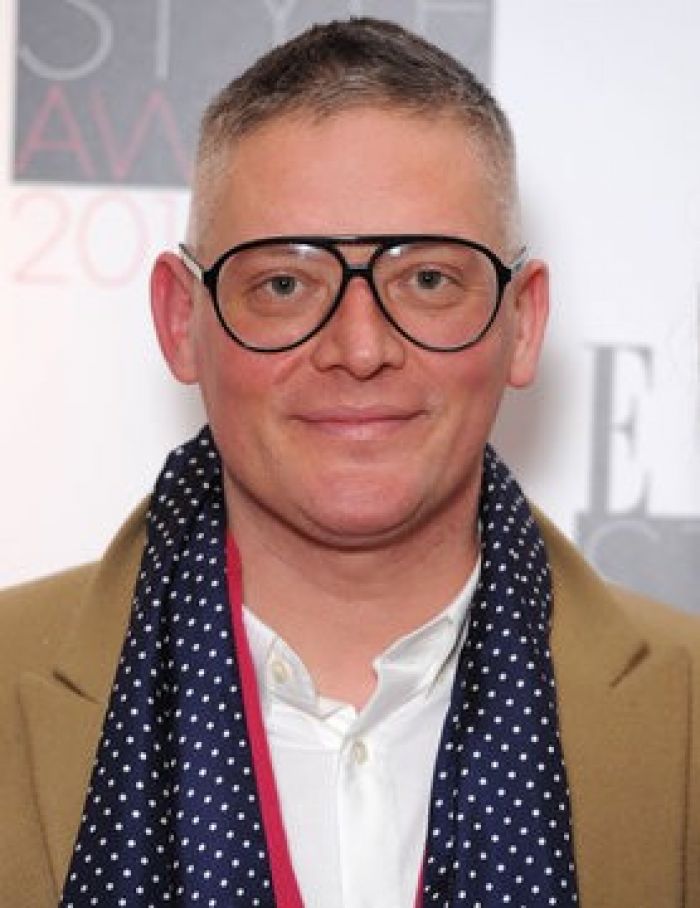 Elle UK
At-home shoppers are going to get a treat come March 10 when Giles Deacon is going to bring his latest in fashionable jewelry to QVC. Expect bright colors and opulent designs all around.
Mark your diaries, fashion fans: Giles Deacon is set to make his QVC debut in a few weeks time.
Yes, on March 10 the bespectacled Brit designer will appear on the brandís TV channel, not as its latest recruit but to shill his first jewellery collection for the shopping giant.
The 15-piece collection, which is set to launch in the UK on March 7th before being rolled out across the globe, is the latest to be produced under the Libertine by Giles Deacon label. Two years in development, it features Pop pieces in brightly coloured enamel based on Gilesí illustrations, Edwardian-punk beetles and claws and some necklaces inspired by a certain 1970s disco group. Read More