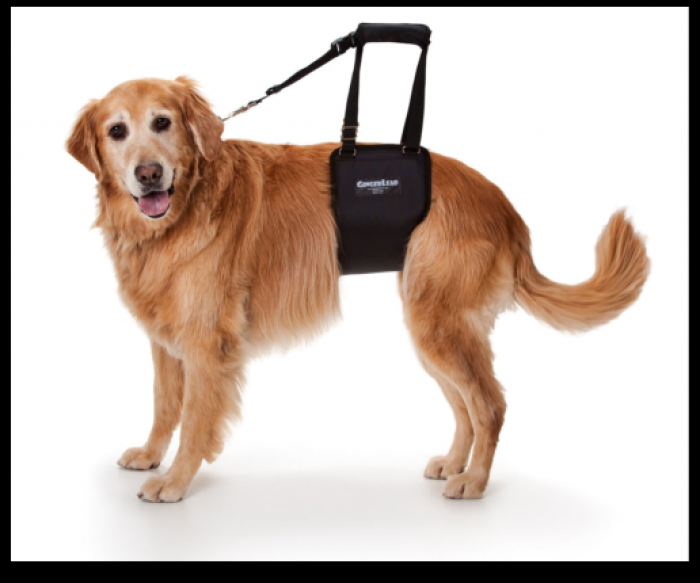 GingerLead
If your dog is getting older and having some troubles walking up stairs, help is on the way.
Meet GingerLead. The rear support harness fits comfortable around the waist of your dog and allows you to assist them when walking up stairs. We have a near 13-year-old English bulldog that has some rear leg arthritis and some issues walking up stairs. To assist her (and our backs – she's almost 60 pounds), we tried out the GingerLead.
The soft padded cushion fits right under the dog and comes with a handle for assistance. The machine washable sling can also be attached to a leash for added control. This unit offers the assistance needed for dogs with back, hip or knee issues.
Even better, the company donates the support slings to many non-profit organizations throughout the year.
For more information, visit www.gingerlead.com.