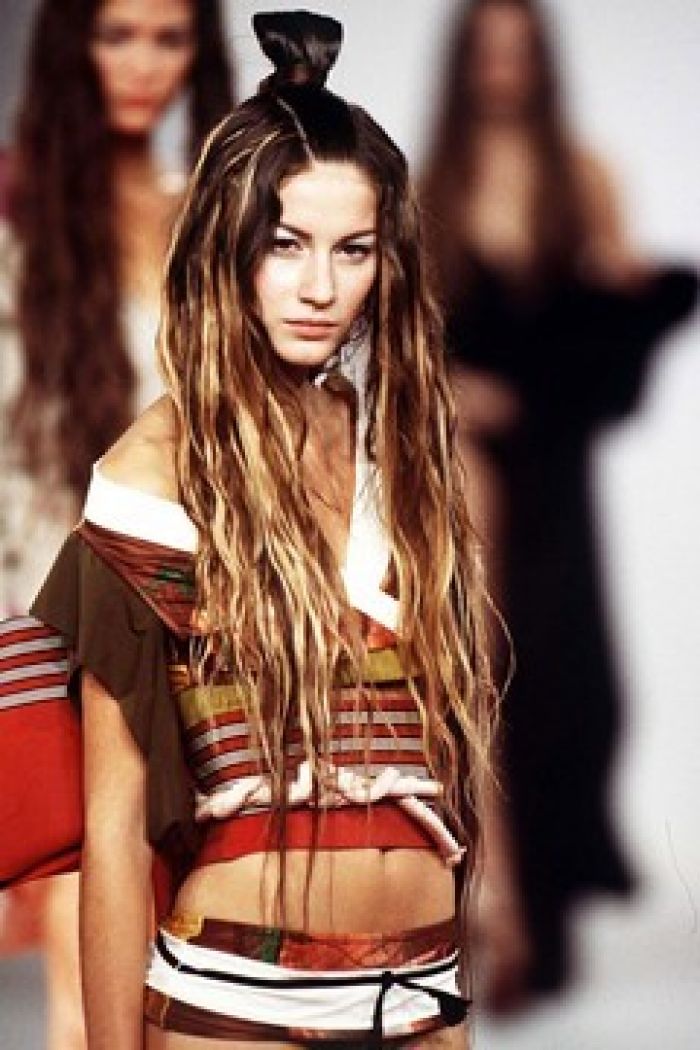 Image from Rex Features
Hailed as the world's most powerful supermodel, Gisele Bundchen made an impressive set of rather pointed statements regarding the fashion industry. Lamenting the lose of uniqueness inherent in the subtle flaws that make us all human, Bundchen attacked the industry's heavy use of photo editing software and camera tricks to produce unrealistic, and ultimately characterless images.
GISELE BUNDCHEN wants more fashion photographers to adopt a more natural look when shooting advertising campaigns - urging them to embrace imperfections and steer away from over retouching. As the world's most powerful supermodel, the 32-year-old has starred in countless high-fashion campaigns - including, most recently, BLK DNM.
The Brazilian-born beauty worked closely with the brand's creative director, Johan Lindeberg, on the shoot - who photographed her himself - and praised his relaxed, pared back technique. Lindberg persuaded Bundchen to go without make-up or hair styling for the photographs (the full results of which are yet to be unveiled), and the whole shoot took just two hours. (Read More)