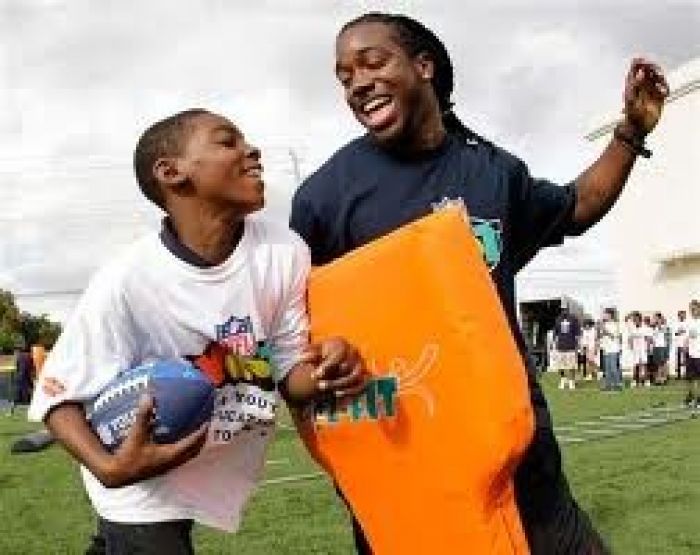 Outside The Huddle
If hope could be packaged, then free agent NFL player Kennard Cox has figured it out by adopting ten different families through the Department of Children and Families in Florida as part of his Outside the Huddle charity empowering youth. Mr. Cox celebrated the spirit of instilling hope through a special day of gifting toys, sharing food and giving a Christmas tree to needy families on December 15, 2012 at Tamiami Park.
"I know what it felt like not to have a Christmas," Mr. Cox said recalling his troubled youth. "Nobody should ever feel that. Families shouldn't have to worry at Christmas," he added.
Mr. Cox created Outside the Huddle as a measure of teaching South Florida children and teens how to handle tough choices and peer pressures. It is a charity like no other. "I'm not just teaching kids how to tackle on the field but how to tackle life." Other initiatives have consisted of a Camp "NO EXCUSES" which helps children develop their game playing skills in football while empowering them through academics and mentorship and "Thanksgiving Giveback" in which 450 families were fed in South Florida.
For more information about the Outside the Huddle please visit the website at: www.outsidethehuddle.org