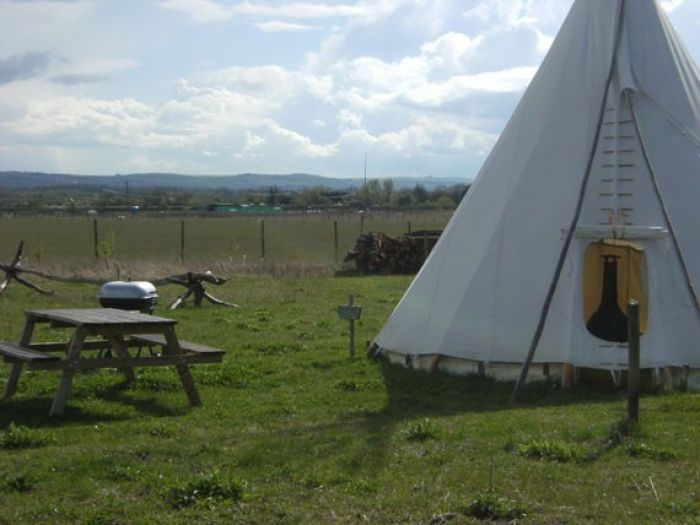 Polestars
Camping was once the only option for a weekend away in the UK and has never been appealing for those of us that love the luxury of a hotel room somewhere abroad. We get some beautiful weather here, so why can we not have a happy medium? All we need is lovely weather without having to travel thousands of miles to find the luxury we deserve! Luckily the concept of Glamping is here for everyone to enjoy.
You probably have your own memories of camping, teenage adventures, family holidays or possibly a romantic escape. Camping allows for many simple pleasures, whether it's becoming one with nature or mastering the primitive skills that we just don't come into contact with in our hectic lifestyles. Glamping incorporates all of this but makes your experience a little more comfortable, convenient and a lot more glamorous!
There are many activities you can undertake to inject glamour into your camping trip. You can pick your own wild berries to infuse into a delicious champagne cocktail, or why not try your very own outdoor sauna whilst watching the sun set? If you think that successfully planning such a trip is so daunting that you would rather pay more for a generic package holiday then maybe it's time for a change.
Glamping's appeal is that it offers a stylishly original way to enjoy your holiday, without sacrificing any of the quality of your trip. The journey to the growing choice of nationwide sites won't incur the costs that flights to your chosen destination abroad will. Going 'green' is also becoming too important to ignore for many of us and we shouldn't let playing a part stop when it comes to having a unique and fun holiday. There are so many beautiful and extraordinary landscapes here in the British Isles too, why not take this opportunity to explore them?
As global travel troubles continue to be a factor in our holiday plans each year and holiday costs abroad are rising, why should we put ourselves under this kind of pressure to have the perfect holiday when we could happily drive a couple of hours down the road? We would avoid all the time having to wait in the airport for check in and all the time travelling on the plane! We also wouldn't have to worry about things like the Icelandic ash cloud or the uncontrollable natural disasters that occurred in Asia to ruin our plans this summer either. So whether you're a seasoned camper who fancies there next trip to be surrounded by luxury, or you want 5 star comforts for 1 star prices then this really is something to try.
The best part about a Glamping weekend is that it really can be something you do with a big group of friends over a long or short weekend, maybe as a hen party or birthday party too. With your own chefs, you won't have to worry about the cooking or cleaning and just sit back and enjoy yourselves in your own glamorous surroundings with all the home comforts and new experiences you desire.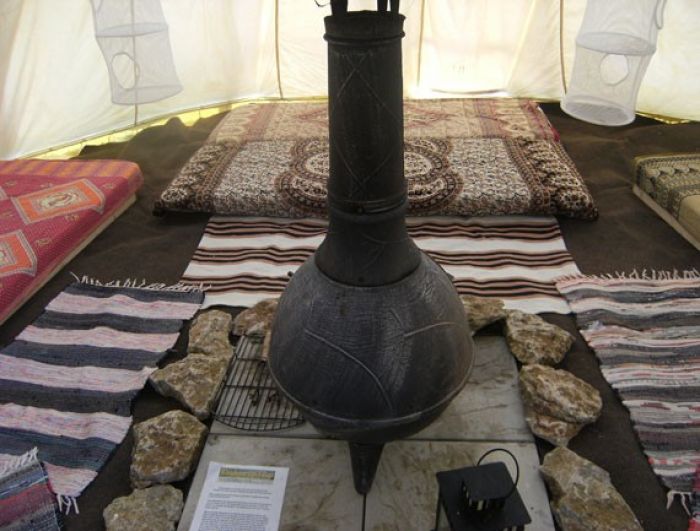 Polestars
The inside of a Tipi