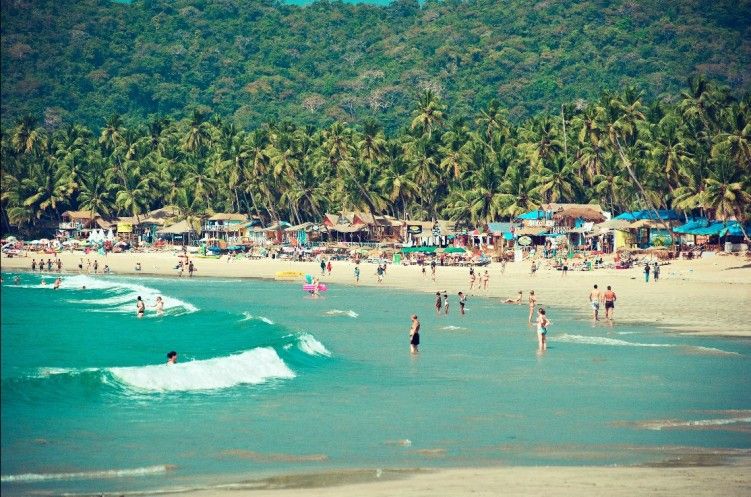 CNT
Some times we stick to cliches because they are just too good, and Goa is such a cliché, timeless and forever.
Goa is a custom designed holiday state. Some oxymoron ironies characterize the spirit of Goa: Beaches and churches, Indians and Portugese, forts and resorts, culture and adventure sports... the list is endless, Goa caters to all.
But what one should take care of is not waste a trip to Goa. Go in with all the big guns, take a vacation off, don't be in hurry, finish off all the office work, set a hefty budget and name it: For a once in a lifetime experience. Take a luxury trip to Goa. No less. If you want to live royally, eat abundantly and tire your body with toxic gusts of relaxing marine breeze, make sure you visit Goa between November and February when the climate is superb.
Now, once you are here, surrounded by Goa and everything else, you need to make a call regarding what you want. You can find yourself luxuriating in Vivanta, Taj, Marriott, Hyatt or Marigold or maybe some moonlit resort. Sumptuous luxury and lavishness redefined, exotic, mouth watering cuisine and everything accentuated by Goa: The air, the ambience, the sea, the mountains, the roads, azure sky, fresh stars, a happy moon, everything looks pretty here.
If you want to to taste a more authentic slice of Goa, you can opt for heritage boutique hotels. Siolim House in north Goa is such a place. The owner has promised "an experience of undistilled Goan village life" to us. Portugese architecture and vintage uniqueness of this manor house is exotic. You can get the panoramic view of the sea from Fort Tiracol at Aramblo. It is situated at the northernmost tip of Goa, perched atop a cliff. You can sit on the ramparts and enjoy a spiced up Goan meal and an evening sea drenched cocktail.
Elsewhere is another heritage place dating back to 19th century, Casa Britona in Panji, Vivenda dos Palhacos in South Goa, Casa Susegard in village Loutolim are secluded spots with a personalized sense of service. Have a quiet and serene stay to understand the real beauty of Goa.
Along with the scenic beauty, a dose of luxury coupled with heritage, you would surely be excited about the all popular Goan night life with pretty girls, lots of booze and clubs packed till 3 in the morning. Love Passion kama could be one such place. Waterfront, amazing music, drinks and people.. all you need to be happy and high. If you can play a good hand, you can add another flavour to your night: Casino Royale, Goa. Options range from American Roulette, Baccaret, Money wheel, Black jack et cetera.Goa is interspersed with amazing dining options. Goan restaurants have a light frivolous attitude about them and the owners offer good food with warm hospitality studded with light banter. Thalassa at Vagator has a sunset view worth leaving your job for and delicious Greek cuisine. If your are roaming around Calangute beach, try A Reverie, Indian culinary delights with a different touch. For French salads and sandwiches, visit Terasse, have the mustard fillet fish at Sublime in Saligao, some south Asian flavours at Bomra's... and much more.
Goa has a habit of coming back to your thoughts for it never gets over in one trip. Its different every time and it is different for everyone: A resort, an escape; a sunset town with silvery beaches, a romance; a fun filled adventure with friends, a camaraderie; or maybe nothing but luxury, serenity, a placid tranquility infused with the fragrance of sea shores...It is you who decides what Goa is.
CNT
Seaside