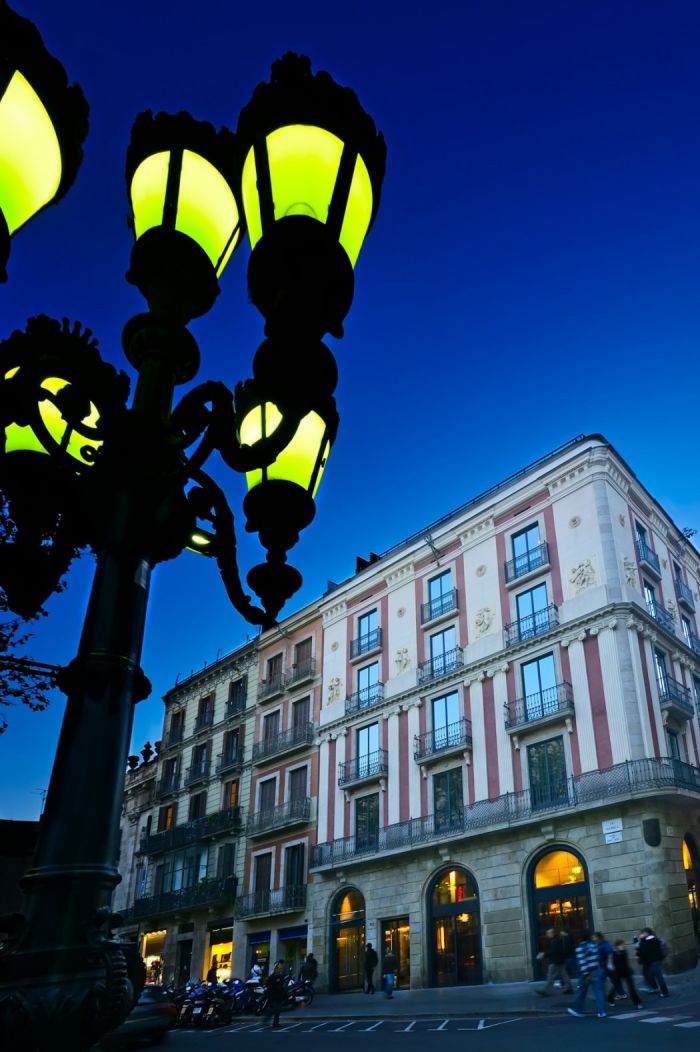 Hotel Bagues
CNN travel recently included Barcelona as one of the top destinations to avoid in 2018. Why? CNN explained that the main reason to avoid Barcelona was that it had become "too touristy" and "overturned". This is tourism backlash, folks. This has in turn changed minds of travelers that were looking to book their summer travel plans to this magnificent and historic city. But Barcelona is hip, cool and unique; if you know where to stay that is. And yes, it's still enjoyable, even with flocks of tourists holidaying in this cosmopolitan city. It is one of the top destinations in the world, after all.
The Derby Hotel's sophisticated Hotel Bagués is a small 5-star boutique hotel located in the popular area of Barcelona's most famous neighborhood… the Gothic Quarter. The Gothic Quarter in Barcelona floods with tourists every year. It's honest, dark, and something you've never seen before. But actually staying in The Gothic Quarter? Magical. This classic and chic hotel exudes a dark, gothic vibe with a first-class stay with exquisite personalized service, all while staying in the heart of the city's most famous cultural and commercial center.
Before The Derby Hotel group took over, this historic site used to be the El Regulador palace back in 1850, the property was home to the Bagués-Masriera family's centuries-old jewelry workshop. In 2010, the building was completely remodeled to build Hotel Bagues, combining Art Nouveau and Modernism to preserve the building's original façade.
This 5-star hotel is home to 31 luxurious rooms and suites boasting a terrace with views of the hustle and bustle of the city. With a spectacular rooftop overlooking the city including an outdoor pool, gym, and sauna, you'll be kicking back with a cocktail perusing the panoramic landscape of Barcelona's city.
With Hotel Bagués as a clear example of the classic Romantic architecture of the time, while also effortlessly combining modern 5-star services, this exquisitely-designed hotel exudes elegance and history, allowing guests to truly take in the vibes of living the Spanish high-life.