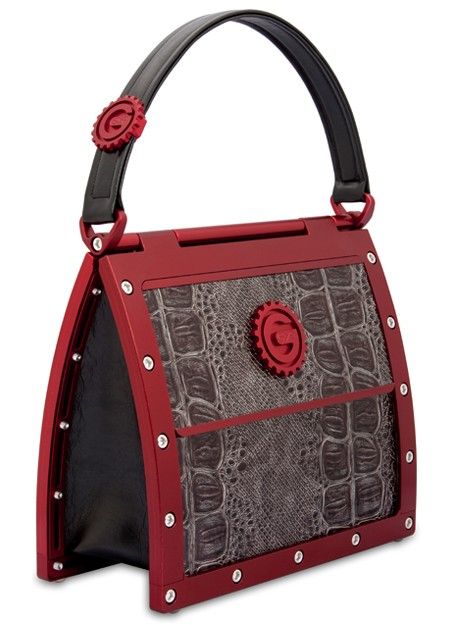 GYR Style
Luxurious handbags are covetable pieces that add an enticing extra in any wardrobe. But season after season of slouchy, hardware studded bags can get boring. Enter GYR Style, a new crop of designer handbags made with luxurious materials and a little something extra.
As bold looks and structured and tailored pieces inspired by menswear turn up on the runways, GYR Style follows suit with a line of handbags drawing from a heritage in manufacturing and engineering for handbags that are at once functional and fashionable.
Rather than rely on a soft style of bag wherein things like keys and sunglasses get easily lost, GYR uses an upright model with a front panel, slide-down door that gives easy visibility into the bag's interior, allowing the wearer to see at a glance what is inside.
Not only practical, but also uniquely crafted, GYR uses sturdy, lightweight, collapsible CNC-machined aircraft aluminum frame combined with lightweight aluminum hardware provides functional beauty to create a look that is both durable and easy on the eyes.
GYR bags also uses luxury leather and a soft leather strap so that the sleek sophistication of a handbag is not entirely lost with all the structure and function of the clever purse.
The beautiful bags don't come cheap. At over $1,000 a pop, the GYR bags are designed to endure with scratch-resistant color and frames and leather sides and base.
GYR bags are available in bold color combinations, which are sure to get you noticed whether in the boardroom or at a luncheon.
To get in GYR, visit http://www.gyrstyle.com/index.html.