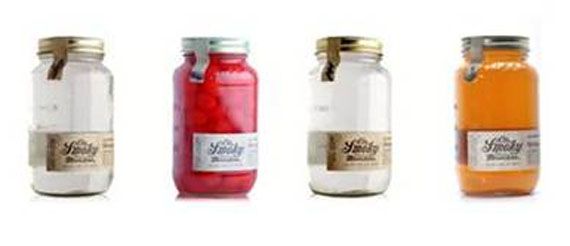 Halloween is coming up quick and many people often wonder what a good festive drink would be to serve at their party. I found this list of recipes from Ole Smoky Moonshine that are sure to keep things very fun. It is also a good way to introduce yourself to moonshine. I had never tried it before and I was very scared. I made the Bobbin' For Apples and it was very good.
To jumpstart your Halloween festivities, prepare an Ole Smoky Moonshine cocktail for a ghoulish treat. Spook your guests with stories of moonshiners past while sipping on the frightfully delicious spirit.
While our favorite Ole Smoky Moonshine Halloween cocktails are dangerously delicious, some are more menacing than others. Here are some that will have you howling with delight.
Vampire Cherry
1 oz Ole Smoky Cherry Moonshine, 2 oz cola (Dr. Pepper recommended), 1 oz simple syrup, garnish with 2 or 3 Moonshine Cherries
White Ghost
1 oz Corn Whiskey, 2 oz lemon lime soda, serve over ice, garnish with Ole Smoky Moonshine Cherries or a licorice stick
Harvest Moon
2 oz Ole Smoky Apple Pie Moonshine, 1/2 ounce Corn Whiskey, 1 oz orange soda, serve over ice and garnish with a cinnamon stick
Bobbin' for Apples
2 oz Ole Smoky Apple Pie Moonshine, 2 oz ginger ale, 1 teaspoon lime juice, 1 teaspoon Triple Sec, garnish with apple wedge and cinnamon stick
Ole Smoky Moonshine, the first legal distillery in Tennessee, is churning out the shine in three varieties:
Original Recipe (good ole 100 proof unaged corn whiskey)
Cherries (maraschino cherries soaked in Original Recipe Moonshine)
Apple Pie (not your grandma's apple pie)